Owners give €4.4M commercialisation boost to Minesto
Minesto's largest owners BGA Invest and Midroc New Technology have exercised all of their warrants of series TO3, adding approximately SEK 44.7 million (€4.4 million) in proceeds for the company.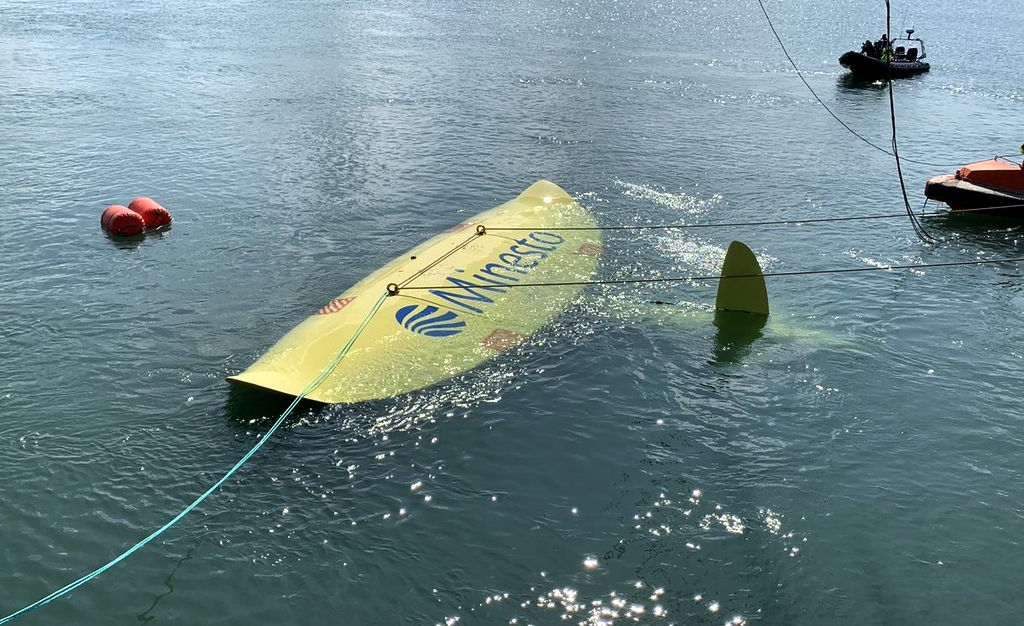 The amount secured before issue costs corresponds to approximately 27% of the total TO3 program, according to Swedish tidal energy developer Minesto.
In addition, Minesto's senior executives have also exercised all their TO3 warrants. The subscription period for TO3 runs until 30 April 30 2021, but the company noted that nominees may have an earlier deadline for exercising the warrants.
Martin Edlund, CEO of Minesto, said: "We are very pleased and grateful that BGA Invest and Midroc New Technology once again show their confidence in Minesto and the commercial value of our technology and project portfolio. They have been the backbone of Minesto's ownership structure for many years, and with this additional capital the conditions for a continued successful commercialisation journey are even stronger".
The warrants of series TO3 in Minesto were issued in connection with two issues of units in 2019.
One TO3 warrant entitles to subscribe for one share in Minesto at a subscription price of SEK 15.79 (€1.56).
A full exercise of the TO3 program corresponds to a total of approximately SEK 163 million (€16.1 million) in proceeds before issue costs.
Minesto said the proceeds will be used to enable the expansion of the first large-scale ocean energy farms based on Minesto's Deep Green technology, as well as for other product and market development activities – all with the aim of driving the commercialisation of Minesto's technology.
The company has recently formed an alliance with Schneider Electric to commercialise marine energy and build ocean energy farms based on Deep Green technology.
The collaboration aims at accelerating the commercial roll-out of marine energy to enable the global transition towards net-zero societies, where energy systems that include plannable, renewable energy production are necessary.