Panoro picks onshore rig for offshore drilling in Tunisia
Panoro Energy has plans to use the CTF-4, a 2,000-horsepower onshore rig for the drilling of the Salloum West-1 well ("SAMW-1") located in the Sfax Offshore Exploration Permit, offshore Tunisia.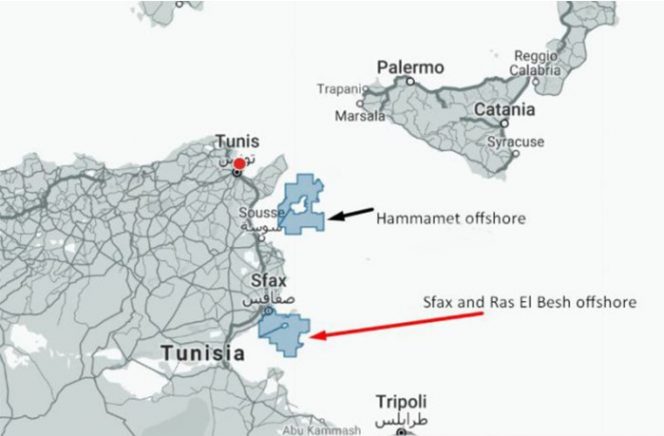 The oil company has signed a Heads of Terms for the supply of the rig with the Tunisian drilling contractor Compagnie Tunisienne de Forage ("CTF"). Subject to the firm rig contract signing, the SAMW-1 well will be directionally drilled from the shore as a deviated well.
As previously reported, Panoro Energy took over all existing permit interests, rights and remaining work obligations at the Sfax Offshore Exploration Permit, Ras El Besh Concession, and Hammamet Offshore Exploration Permit through the acquisition of DNO Tunisia completed in June 2018.
The spud date of the SAMW-1 well is anticipated to be in the first half of 2019 and is subject to the entry into a second renewal period of the Sfax Offshore Exploration Permit for a period of 3 years, and the subsequent approval of the final drilling program and budget by ETAP.
Advanced discussions for the renewal are ongoing with the Tunisian Authorities, Panoro said.
The primary objective of the SAMW-1 well is the Bireno formation, at approximately 3,200 meters vertical depth, where the company has identified, based on 2D and 3D seismic data, what it believes to be an extension of the Salloum structure to the west.
The SAMW-1 well will target an independent fault compartment up-dip from the Salloum-1 well which was drilled by British Gas in 1992 and tested the Bireno formation at a rate of 1,846 bopd.
The objective of the SAMW-1 well is to prove up additional resources in the vicinity of the Salloum-1 well and subsequently fast-track the development of Salloum through a tie-in to existing adjacent oil infrastructure.
John Hamilton, Chief Executive Officer Panoro Energy said: "We are excited to have signed this drilling Heads of Terms with CTF only 3 months after our entry in Tunisia and to expand our working relationship with our esteemed partner ETAP. SAMW-1 represents a low cost and attractive risk-reward drilling opportunity which could enable a fast-track development of the Salloum oil discovery located on the Sfax Offshore Exploration Permit".
Related news
List of related news articles