Pavilion Energy wraps up milestone LNG bunkering in Singapore
Pavilion Energy, a subsidiary of Temasek, has completed its 100th truckload operation for LNG bunkering in the Port of Singapore.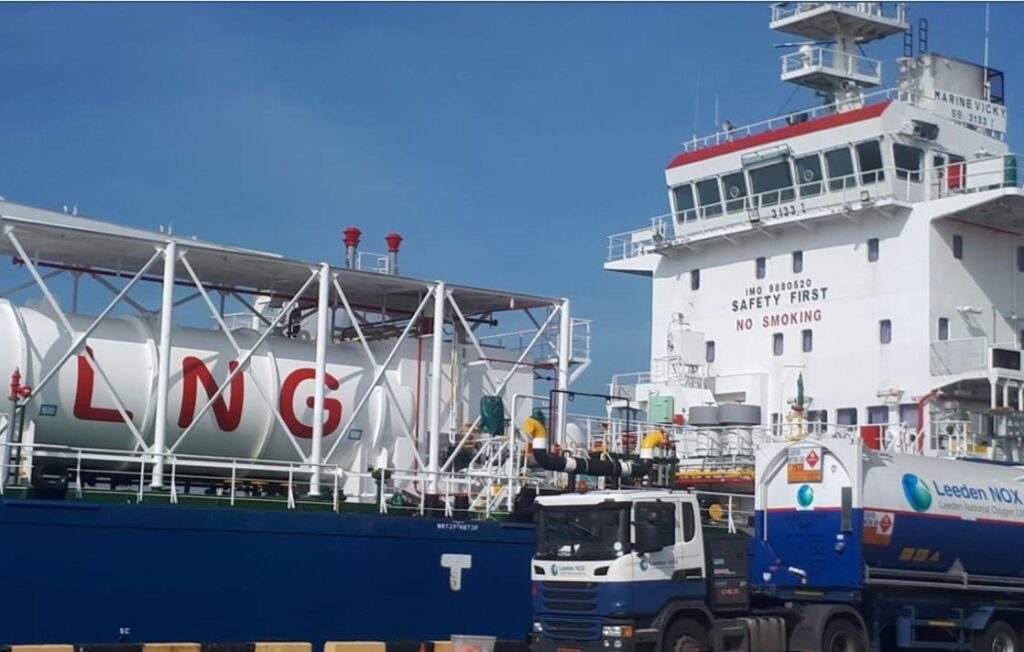 Pavilion Energy said it completed the 100th truck-to-ship LNG bunkering operation at Jurong Port.
The operation included the transfer of 34 cubic metres of LNG from two trucks to the receiving vessel. The vessel in question is the Vitol unit's V-Bunkers Marine Vicky.
The company believes in Singapore's prime position in serving the growing demand for LNG bunkering. Therefore, it remains committed to supporting energy transition journeys with LNG as a cleaner marine fuel.