Petrobras selling partial stake in deepwater plays off Brazil
Brazilian state-owned oil and gas giant Petrobras has started the process for the sale of a partial interest in exploration assets in the Potiguar Basin, which is located at the eastern end of the Brazilian Equatorial Margin.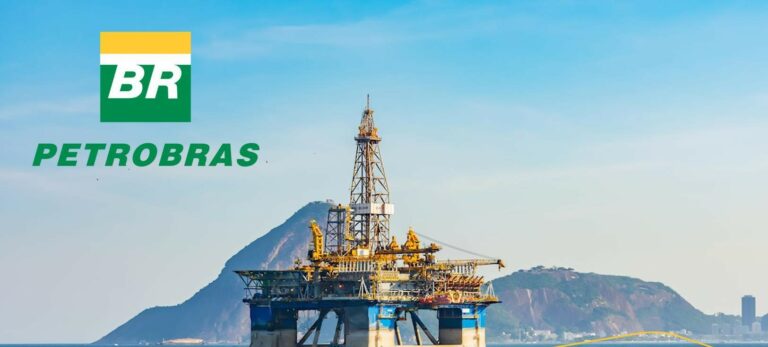 Petrobras informed on Tuesday that it had started the opportunity disclosure stage (teaser), regarding the sale of 40 per cent of its interest in the BM-POT-17 exploratory concessions – Blocks POT-M-853 and POT-M-855 – and the POT-M-762_R15 concession – Block POT-M-762 – located in deep waters in the Potiguar Basin, off the coast of Rio Grande do Norte.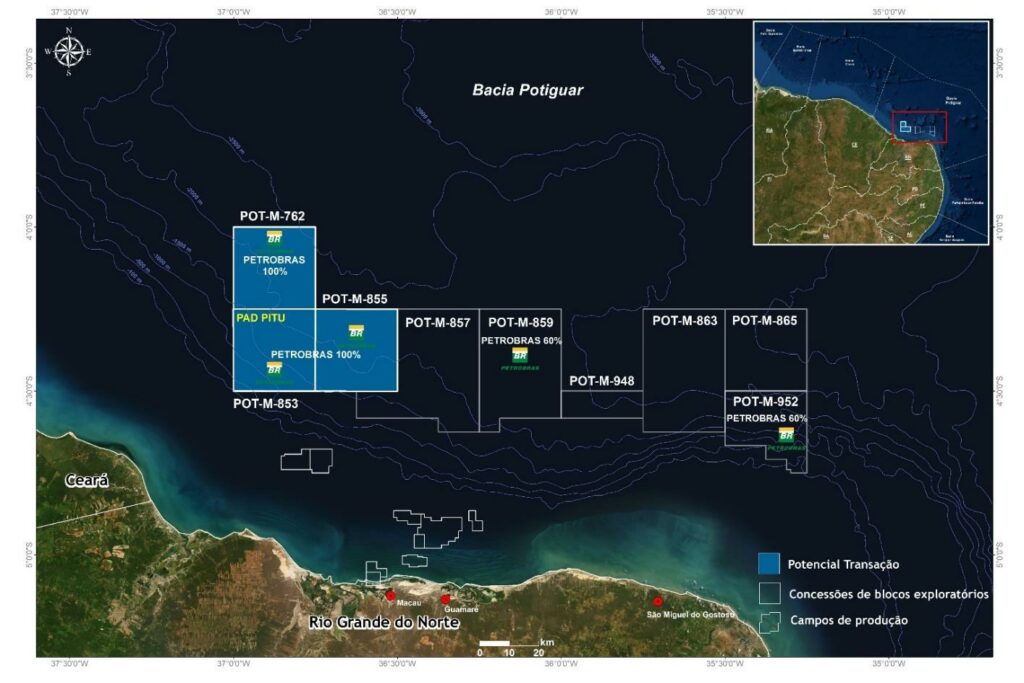 Currently, Petrobras intends to continue as the operator of the partnership after the sale has been completed. The Brazilian player explains that this sale is aligned with the firm's portfolio management strategy and the improvement of its capital allocation, "aiming at the maximisation of value and greater return to society." Petrobras is increasingly concentrating its resources on world-class assets in deep and ultradeep waters.
The POT-M-853 and POT-M-855 exploration blocks were acquired in the 7th Bidding Round of the National Petroleum Agency (ANP) in 2006. Petrobras currently holds 100 per cent interest in these blocks and is conducting the discovery assessment plan for the Pitu well, with a firm commitment to drill an exploratory well – Pitu Oeste well – scheduled for 2023.
On the other hand, the Brazilian giant also holds a 100 per cent stake in the POT-M-762 exploration block, which was acquired in the 15th ANP Bidding Round in 2018. The company plans to drill the Anhangá well – Anhangá exploratory opportunity – between 2023 and 2024.
The Pitu and Anhangá exploration wells, which are planned to be drilled in the next two years, are situated at water depths of 77 to 2,380 metres and 1,470 to 2,590 metres, respectively.
When it comes to Petrobras' recent activities, it is worth noting that the Brazilian firm concluded earlier this month the sale of its entire stake in producing shallow-water fields in the Espírito Santo Basin offshore Brazil.
The company also confirmed in late July 2022 the discovery of natural gas accumulation in the Uchuva-1 exploratory well, which was drilled in the deep waters offshore Colombia.