Petronas teams up with Vopak for CCS value chain development
Malaysian oil and gas major Petronas and the Dutch tank storage company Vopak have signed a memorandum of understanding (MoU) to develop the value chain for carbon capture and storage (CCS) in the Southeast Asia region.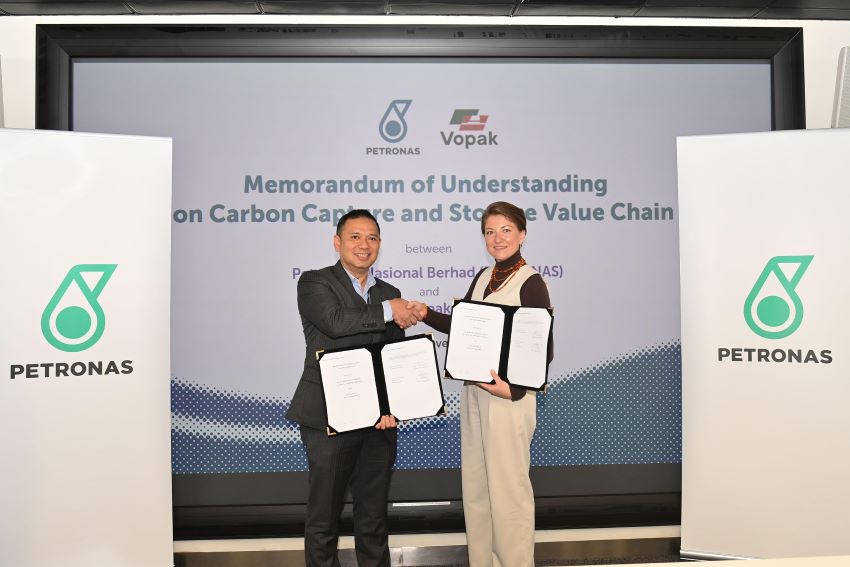 Under the MoU, the companies will jointly study the development of the CCS value chain focusing on the COP2 emitted by industries in Singapore.
This includes CO2 transport from a Vopak terminal for potential injection into the regional storage hubs developed by Petronas.
The aggregation of CO2 emissions from various emitters in the Southeast Asia region is also part of the feasibility study. Both companies said they have the intention to invest in the development of CCS value chain solutions.
Chris Robblee, President of Vopak Asia & Middle East, said: "We are excited about this project with our long-term partner Petronas to collaborate jointly. This is well aligned with our commitment to support the energy transition through the development of CO2 infrastructure for sustainable energy solutions and the decarbonisation of the industry."
Earlier this year, Petronas signed an MoU with Japanese companies Kawasaki Kisen Kaisha (K Line), JGC Corporation and Japan Petroleum Exploration (JAPEX) for the joint study of CCS in Malaysia.
The Malaysian company also entered into an agreement with six South Korean companies to study the feasibility of a full value chain related to CO2 capture, transport, and storage.
Click here to learn more about Petronas' carbon capture and storage projects.