PetroRio finds more oil on Polvo field off Brazil
Brazilian oil and gas company PetroRio has struck oil during the drilling of the Eocene reservoir at the Polvo field located offshore Brazil.
PetroRio said on Monday that the Polvo field drilling of well designated POL-K resulted in an initial production of 2,500 barrels of oil per day which is still in the assessment period.
"This highly satisfying result, following the POL-L drilling in 2020, confirms the potential of the Eocene reservoir, the volume of which is already accounted for in the latest reserves certification report", the company said.
PetroRio added that the well's estimated recoverable production of approximately 4 million barrels of oil will be reclassified from proved undeveloped reserves to proved developed producing reserves.
The increase in production takes the Polvo Field's production to a 12,000 barrels per day level and contributes to a reduced lifting cost. This incremental production will also benefit from the lower royalty rate of 5 per cent, approved by ANP in early 2020.
According to PetroRio, the well's capex was approximately $ 11 million, and the well's estimated payback period is under three months.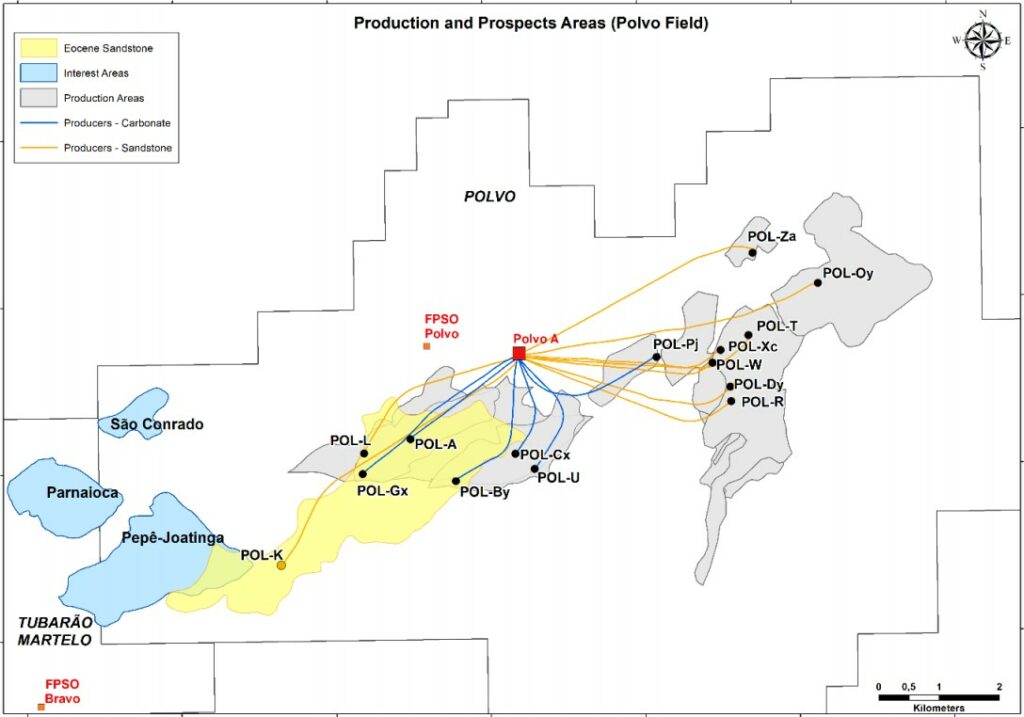 As for the field, it is located about 100 kilometres from the city of Cabo Frio in the Campos Basin. Polvo was the first PetroRio production asset and in 2016, the company invested over $11 million to increase the oil extraction of this field through three revitalization phases.
Phase 1 resulted in a 20 per cent increase in production and reserves while Phase 2 further increased production by 65 per cent.
For Phase 3, twenty-two prospects with oil potential were mapped, of which up to four have been selected for drilling and 18 kept for future campaigns.
The company has had a few highlights this year already. Namely, PetroRio became the full owner of the Frade field by acquiring a 30 per cent stake from compatriot Petrobras.
Also, the company signed an agreement with Total for the acquisition of a 28.6 per cent interest in the BM-C-30 Block, which holds the Wahoo field located offshore Brazil. The acquisition brought PetroRio's interest in the Wahoo field to 64.3 per cent.