PetroRio becomes full owner of Frade field
Brazilian oil and gas company PetroRio has approved the acquisition of the 30 per cent interest in Frade field from compatriot state-owned company Petrobras.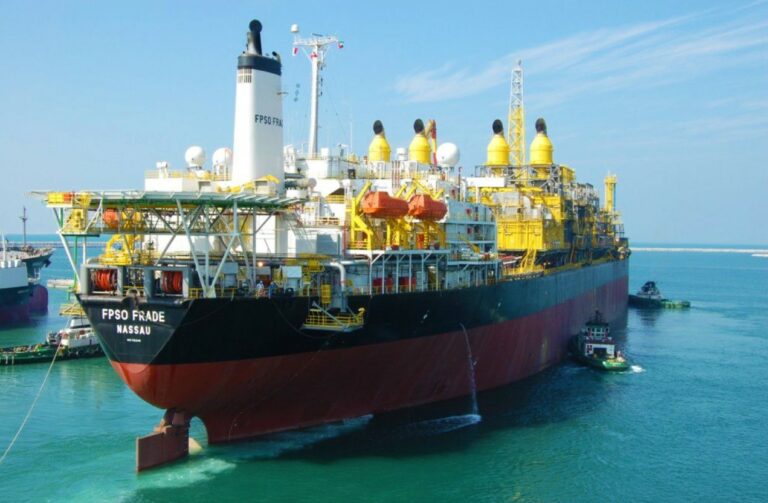 PetroRio said on Thursday that the concession contract additional term would be signed by Brazilian oil industry regulator ANP in the upcoming days.
This will close the acquisition of the entirety of the oil and gas exploration, development, and production rights and obligations equivalent to Petrobras' 30 per cent interest in the Frade consortium.
As of the signing, the company will hold 100 per cent of Frade field, 100 per cent of the Frade FPSO and the economic benefit stemming from the 30 per cent interest in the field will be incorporated into the financial statements of the company.
This transaction will increase the company's 1P reserves by 17 million barrels and 5.2 thousand barrels will be added to PetroRio's daily production. Additionally, the acquisition's closing allows the company to be entitled to an oil stock of approximately 400 thousand barrels.
In the same resolution, ANP also approved the reduction of the estimated Frade field decommissioning amount from $393 million to $179 million.
"The acquisition represents the conclusion of yet another successful step in the execution of PetroRio's growth strategy, through the acquisition and redevelopment of producing fields, replicating Polvo field's success in Frade, thereby increasing the field's profitability and extending its economic life", the company said.
To remind, PetroRio started buying the Frade field, piece by piece, back in March 2019 when it closed the acquisition of a 51.74 per cent interest from U.S. oil giant Chevron.
In the autumn of the same year, the company was able to acquire 18.26 per cent of the Frade field from Frade Japão Petróleo Limitada, a joint venture established by Inpex and Sojitz Corporation.
The final piece of the puzzle was Petrobras' 30 per cent stake. The initial contract for the sale was signed also in November 2019 for a then reported price of $100 million. There is also a contingent $20 million due to Petrobras if a new discovery is made on the field.
As for the field, Frade is a subsea development located in the Northern Campos Basin off the coast of Brazil, with wells tied back to a floating production, storage and offloading (FPSO) vessel.