PGNiG agrees sale of U.S. LNG cargo to Ukraine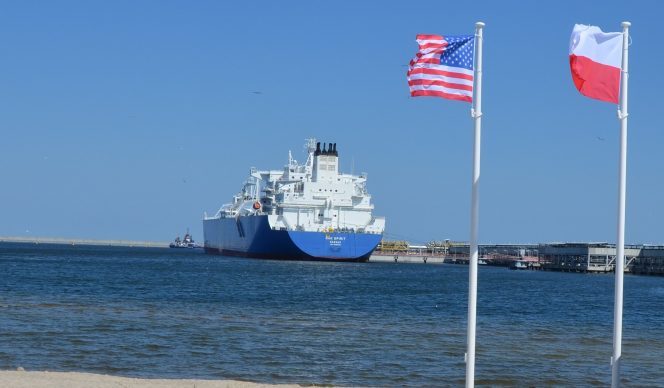 ---
Polish Oil and Gas Company (PGNiG) has purchased a cargo of liquefied natural gas (LNG) from the U.S. and, following regasification, sold it to Energy Resources of Ukraine (ERU).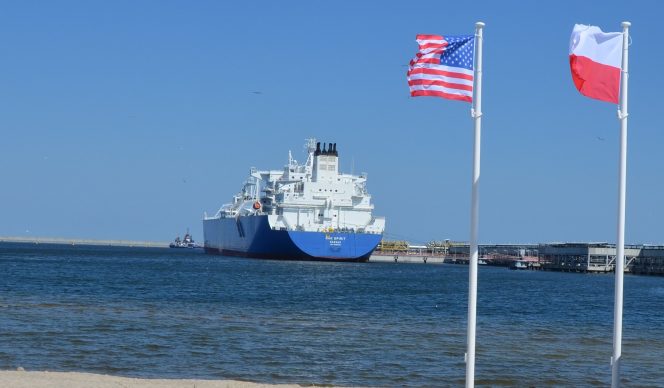 PGNiG said on Thursday that the contracted LNG tanker would arrive at the President Lech Kaczyński LNG Terminal in Świnoujście at the beginning of November.
LNG will be injected into the Polish transmission system after regasification, from where it will reach Ukraine and ERU via the gas connection in Hermanowice. Supply to the Ukraine will be carried out by the end of 2019.
Piotr Woźniak, president of the PGNiG management board, said: "We have reserved full capacity at the terminal in Świnoujście – we expect 39 deliveries next year – and have the available capacity in the gas pipeline system in Poland and on its borders.
"Several years of cooperation with our partners from the Ukrainian ERU is the best proof of this. Currently, the only limitation in the development of exports to Ukraine on an even larger scale is the capacity of gas pipelines in Poland in the direction of Silesia–Podkarpacie. We expect the capacity of these gas pipelines to be expanded by 2021 at the latest."
According to the company, imports of LNG to Poland are growing dynamically. In 2016, LNG accounted for about 8.5 percent in the entire import structure. In 2018 it was over 20 percent.
Since the terminal in Świnoujście began work, PGNiG received nearly 70 LNG loads with a total volume of around 7.5 billion cubic meters after regasification.
It is worth noting that more and more supplies are coming to Poland from the USA. Only one spot delivery of American LNG arrived in 2018 while PGNiG received four spot deliveries by the end of August 2019 one of which is under a medium-term contract and one under a long-term contract.
Yaroslav Mudryy, director of the ERU Trading, stated: "We contracted this volume for the purpose of injecting and storing it for further delivery to consumers in the winter season – this way we contribute to the country's energy safety during uncertain and especially risky winter period 2019-2020.
"In this case, taking to the account well-developed gas transportation system, Ukraine may not be the last destination for American LNG, it can be successfully delivered to countries like Hungary, Romania and even Moldova."
To remind, PGNiG received the first U.S. LNG cargo at Świnoujście under its long-term deal with Cheniere in late July.