PGNiG to supply LNG to construction company Bisek-Asfalt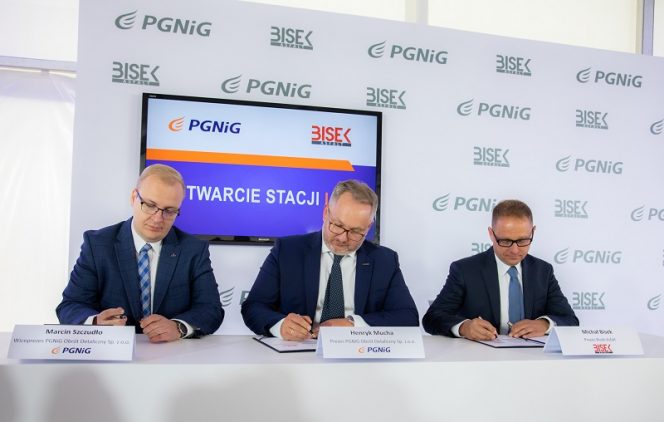 ---
PGNiG Obrót Detaliczny, a unit of the Polish Oil and Gas Company (PGNiG), has signed a liquefied natural gas supply agreement with the Bisek-Asfalt company.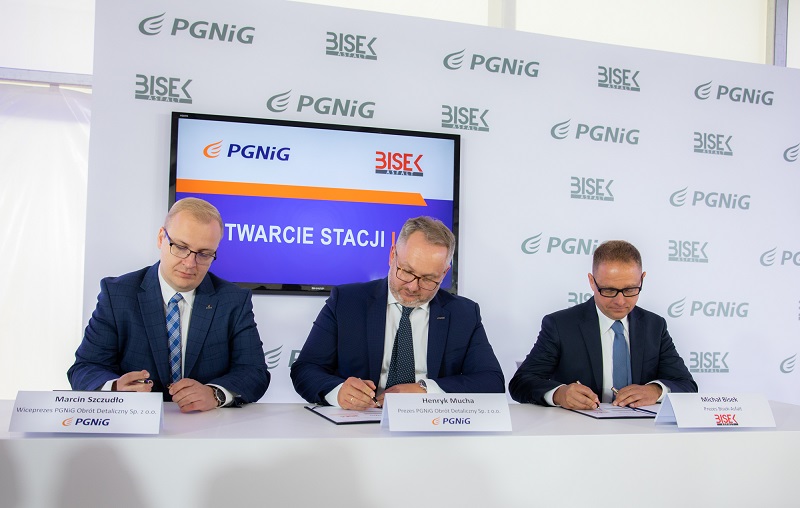 According to PGNiG, the company will deliver over 1,000 tons of LNG to the fleet of 27 trucks owned by Bisek by June 30, 2020.
Deliveries will be made using specialized cryogenic tankers and the deal includes the development of an LNG station that will not only supply Bisek's fleet of LNG-fueled heavy-duty trucks but also to other consumers.
Liquefied natural gas will be transported by Gas-Trading, a company owned by PGNiG Capital Group, as well as Bisek-Asfalt, which will load the fuel at the President Lech Kaczyński LNG terminal in Świnoujście.
Michał Bisek, president of Bisek-Asfalt noted that the company currently owns the largest fleet of LNG-fueled vehicles in Poland, is looking to further expand its investment in the sector and could also venture into selling the chilled fuel to external customers.