PHOTO: Jack-up rig Maersk Resolve leaves port for Wintershall job
Maersk Drilling-owned jack-up drilling rig Maersk Resolve has left Denmark's Port of Osbjerg for a job in the Dutch sector of the North Sea.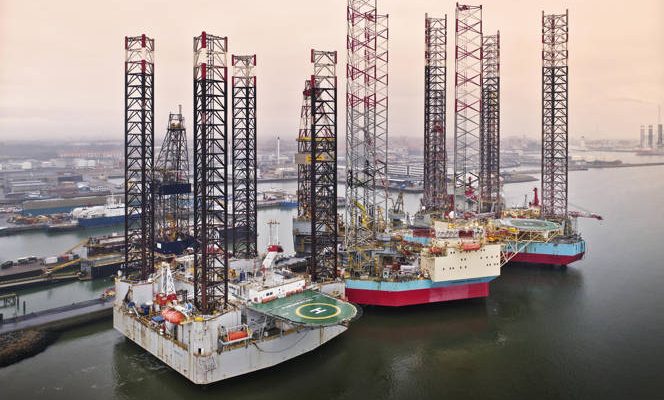 ---
According to the port's social media post on Friday, the Maersk Resolve left the port in the early hours of morning on Thursday, January 24.
The rig's contract is with Wintershall and lasts 90 days, beginning in the end of January. The rig and crew will close and seal three wells.
The Port of Esbjerg said: "We are happy to see the rig leaving due to winning a contract and the Port of Esbjerg wishes the crew safe sailings and hopefully a job well done."
To remind, Maersk Drilling and Wintershall last November extended their previous cooperation in a new agreement which gave Maersk Drilling the status of preferred contractor to Wintershall's offshore drilling work. The agreement will remain in force until the end of June 2020.
The first contract under this agreement was awarded to Maersk Resolve. Namely, Wintershall signed up the rig to plug and abandon three wells in the Dutch sector of the North Sea.
Offshore Energy Today Staff