Pioneering Spirit vessel in 'record-breaking' mission for TurkStream project
The giant Pioneering Spirit multi-purpose vessel broke a pipelaying record last week during operations on the TurkStream project in the Black Sea.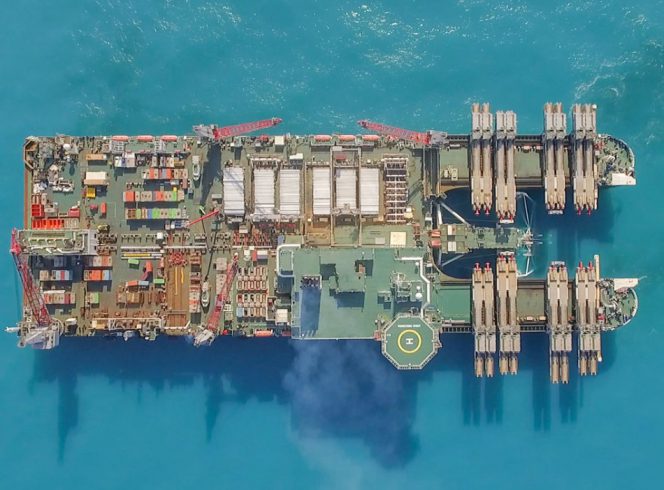 ---
Offshore services provider Allseas said via social media on Thursday that the massive Pioneering Spirit vessel broke a pipelaying record on Sunday, August 26.
Namely, the massive Pioneering Spirit installed a record-breaking 6.3 kilometers of pipe in one day during work on the TurkStream project.
To remind, the vessel resumed pipelaying of the second offshore string (Line 2) for the TurkStream offshore gas pipeline towards Kiyikoy in Turkey back in late June.
The Pioneering Spirit is currently working on the pipeline for the second time following the completed installation of the TurkStream Line 1 back in April.
The Gazprom-operated pipeline is a gas pipeline project stretching across the Black Sea from Russia to Turkey and further to Turkey's border with neighboring countries.
The first line of the gas pipeline is intended for the Turkish consumers, while the second line is designated for the Southern and South-Eastern Europe.
Each line will have the throughput capacity of 15.75 billion cubic meters of gas per year.
Offshore Energy Today Staff
Related news
List of related news articles