Pirates Kidnap Four Crew Members from Contships Vessel
Four crew members of a Liberia-flagged container vessel have been kidnapped by pirates off Cameroon.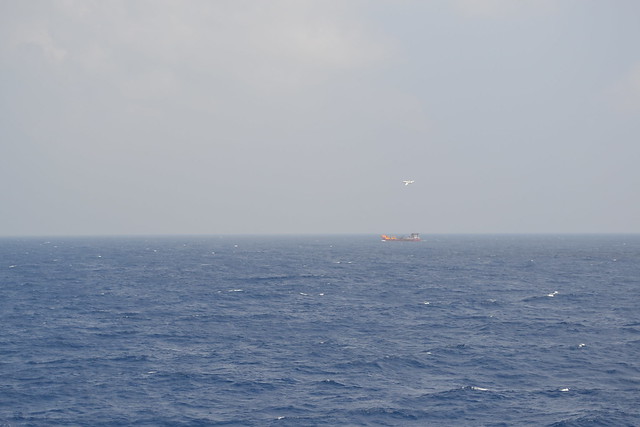 The incident involving the 1,100 TEU Contship Oak occurred on March 30, 2019, according to information provided by VesselsValue.
Pirates attacked the Feedermax while the ship was anchored in Douala outer anchorage and took the seafarers with them.
Built in China in 2007, Contship Oak is owned by Greece-based shipping company Contships.
World Maritime News contacted Contships for more details on the incident, however, the company is yet to reply.
As of April 2, 2019, the ship remains moored in Douala, in the Gulf of Guinea.
Back in 2010, the containership was also targeted by perpetrators. In September that year, robbers boarded Contship Oak from a wooden motor boat off Manila Bay. However, robbers escaped after the crew raised the alarm and mustered.
In 2018, the Gulf of Guinea remained increasingly dangerous for seafarers as reports of attacks in waters between the Ivory Coast and the Democratic Republic of Congo more than doubled. The incidents included all six hijackings worldwide, 13 of the 18 ships fired upon, 130 of the 141 hostages taken globally, and 78 of 83 seafarers kidnapped for ransom, the International Maritime Bureau (IMB) said in a January report.
World Maritime News Staff