Piriou to build two green ferries for Isles of Scilly
Isles of Scilly Steamship Group has selected French shipbuilder Piriou as its preferred shipbuilder to build and deliver two new eco-friendly ferries.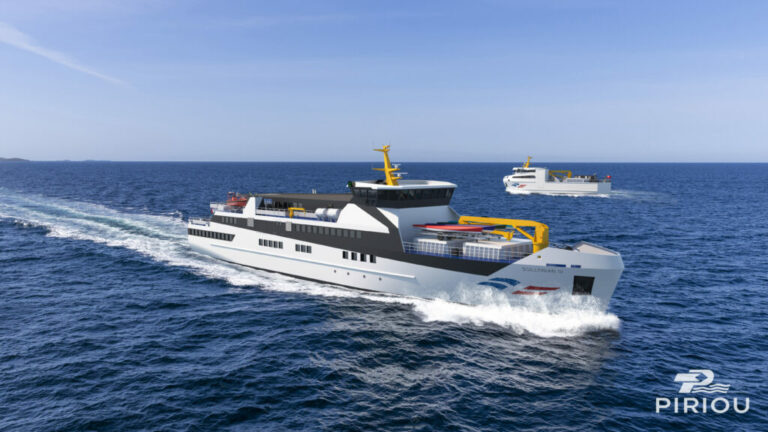 In April, the Isles of Scilly Steamship Group announced a private financing solution for the replacement of the vessels and the intent to select a preferred shipyard. This announcement continues the next stage of the firm's plan.
Appointing Piriou comes after months of thorough evaluation, technical questioning and site visits to France and Vietnam.
The Isles of Scilly Steamship Group and Piriou will commence detailed design work with the intention of signing contracts in October 2023 for the new Scillonian IV passenger ship and a new cargo vessel to replace the current Gry Maritha.
Both vessels will use the latest propulsion technology with improved environmental credentials along with the capability to be upgraded as green technologies mature.
Construction of both vessels will commence in Piriou's Vietnam yard in spring 2024. The vessels will then be transferred to Piriou's yard in France for commissioning and testing, ready for delivery ahead of the 2026 season.
"This is a big step forward and an important milestone for our vessel replacement programme, which will deliver new and improved vessels for the Isles of Scilly," Stuart Reid, CEO, of the Isles of Scilly Steamship Group said.
"We are delighted and honoured to be named as the preferred shipyard by the Isles of Scilly Steamship Group for construction of its new passenger ferry Scillonian IV and new cargo vessel. As we have been building and maintaining lifeline ferries for decades, we know how important this project is for the communities depending on the sea link services to the Isles of Scilly," Vincent Faujour, President of Piriou shipyard said.