PLOCAN Hosts Several Visits in March
The Oceanic Platform of the Canary Islands (PLOCAN) has hosted a couple of visits during the month of March at its facilities.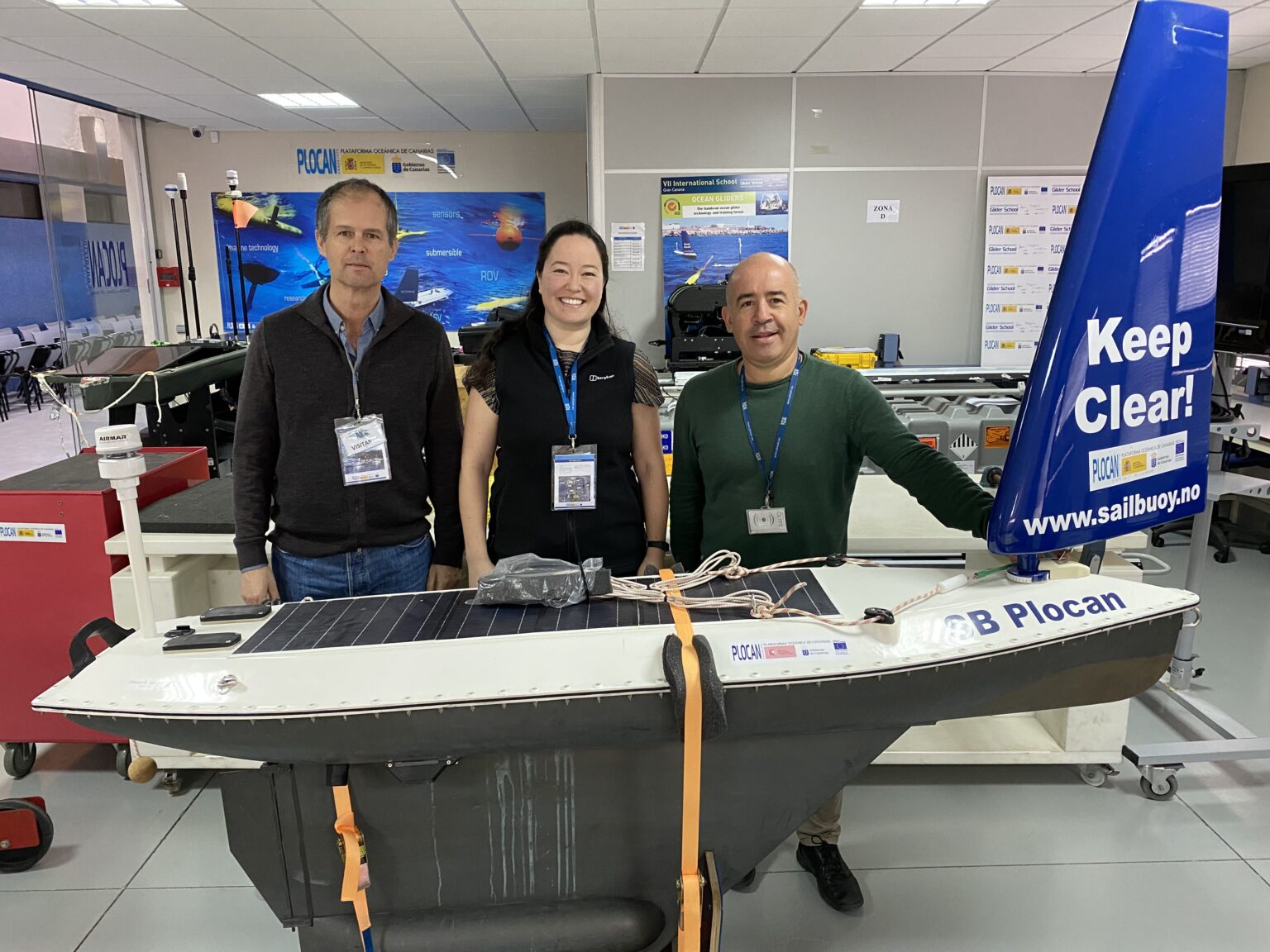 Dr Eleanor Frajka-Williams of the National Oceanography Centre (NOC) of UK, who is currently a research scientist on the RAPID team that monitors the Atlantic Meridional overturning circulation, visited the facilities of PLOCAN within the collaboration framework established between both institution.
During the visit she was accompanied by Alonso Hernández Guerra, director of the Oceanography and Global Change Institute (IOCAG), which also collaborates with the NOC.
The main objective of the visit was to show the facilities and the capabilities of PLOCAN as a technological infrastructure, used in previous occasions by scientists and technicians of NOC.
Furthermore, the students of the University of Las Palmas de Gran Canaria (ULPGC) attending the University Master's Degree in ICT (Information and Communication Technologies) Solutions for Welfare and Environment (BIMeTIC) also visited PLOCAN, as part of the content of the Master's Degree.
The main objective was to show the students the capabilities, the lines of work and the scientific-technological activities developed by PLOCAN as a potential job opportunity linked to the field of ICT with marine and maritime uses.
The BIMeTIC Master's Degree was approved in 2013 in the Council of Universities.