Polarcus gearing up for another Cygnus survey phase in Australia
Marine seismic company Polarcus is gearing up for another phase of the Cygnus 3D multi-client seismic survey offshore W. Australia.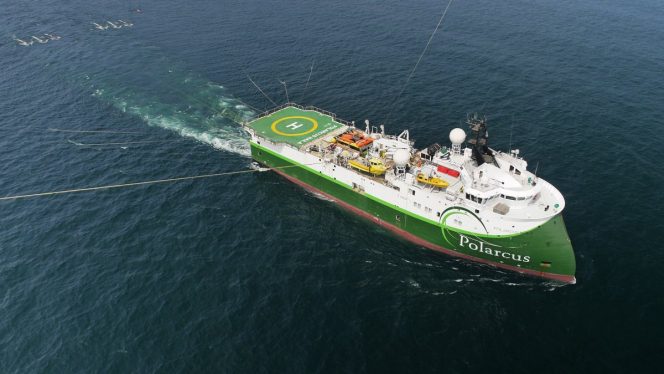 The company has submitted an environment plan, currently under review by the Australian oil and gas regulator NOPSEMA, to carry out the survey in the Vulcan Sub-basin in the Western Bonaparte Basin.
"The Cygnus 3D MSS is a typical 3D survey using methods and procedures similar to others conducted in Australian waters. No unique or unusual equipment or operations are proposed," NOPSEMA's website states.
The Cygnus 3D MSS has been acquired by Polarcus in phases since 2015 under a number of revisions of the EP. The scope of the latest Environment Plan (EP) includes the seismic acquisition of 'Phase 3 South' of the Cygnus 3D survey.
The Acquisition Area comprises the area within which 3D seismic acquisition will be undertaken and covers approximately 1,767 km².
The acquisition area is surrounded by a larger Operational Area, for the purpose of line run-ins, run-outs, source testing, soft starts, and turns etc. The Operational Area covers approximately 7,408 km2 and, at its closest, is approximately 160 km north of the Kimberley coast and 170 km south of the Indonesian Archipelago and Timor-Leste.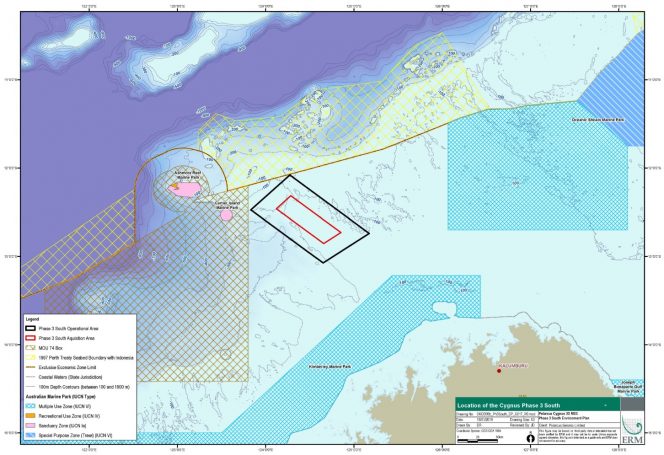 The survey is planned to be carried out in water depths of up to approximately 205 meters.
According to NOPSEMA, Phase 3 South may start as early as May 2019 and will be completed before 31 December 2020. The survey will take a planned maximum of 36 days to acquire with 7 days deployment/retrieval and 1-day local transit to and from Port.
Information on Polarcus' website shows the Cygnus survey is designed to provide a basin-wide, high quality broadband 3D seismic dataset to exploration and development companies over the proven hydrocarbon province. The first two phases were completed in2016, and acquisition of Phase 3 North was completed in January 2018.
The main exploration targets in the Vulcan Sub-basin are sandstones in the Upper Triassic Challis and Nome Formations, fluvio-deltaic sandstones of the Middle Jurassic Plover Formation, Oxfordian shoreface/barrier bar sandstones of the Montara Formation, Tithonian submarine fans of the upper Vulcan Formation and submarine fans of the Upper Cretaceous
Puffin Formation, Polarcus' website shows.
It is not clear which vessel is planned for this survey, but, according to MarineTraffic AIS data, the closest Polarcus vessel to the Cygnus area is the Polarcus Naila, which is moored in Singapore.
As for the environment plant submitted to the Australian regulator, NOPSEMA expects to come up with the decision by April 22.
Offshore Energy Today Staff
Related news
List of related news articles