Port of Riga begins servicing LNG-powered container vessels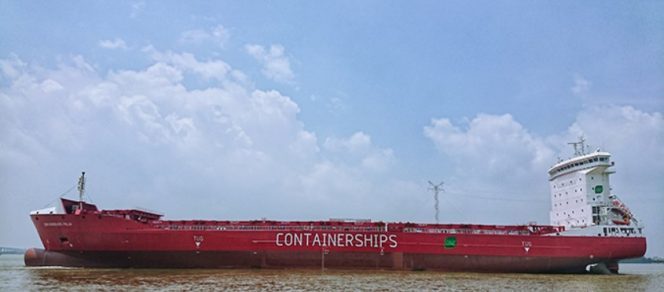 ---
The Port of Riga has started regular port services to LNG-powered container vessels following the arrival of the new Containerships Polar containership.
The first two fully LNG-powered vessels Containerships Polar and Containerships Nord, owned by the CMA CGM Group, will arrive at the Port of Riga three times per week with a third LNG vessel set to join in autumn.
According to the port, this is a step towards its goal of becoming a green port and reducing the environmental impact of its operations.
As the new LNG vessels are one of the largest container ships that make regular stops at the Port of Riga, it is expected that the volume of container cargo will also increase.
Kristaps Jakovļevs, the manager of Containerships in Latvia and Estonia, said: "Some European markets shipments of Containerships customers are already delivered by LNG powered vehicles. In the nearest future, we also plan to introduce an LNG car fleet in Latvia, reducing the environmental impact and shifting towards 100% green logistics.
"Moreover, the new LNG vessels that arrive at the Port of Riga have a larger tonnage allowing us to offer better services to our customers and allowing Latvian exporters to better plan their supply chains and cargo volumes to the UK, Benelux countries, Ireland, Italy, Spain, and Portugal."