Port of Virginia to close one of its terminals amid falling volumes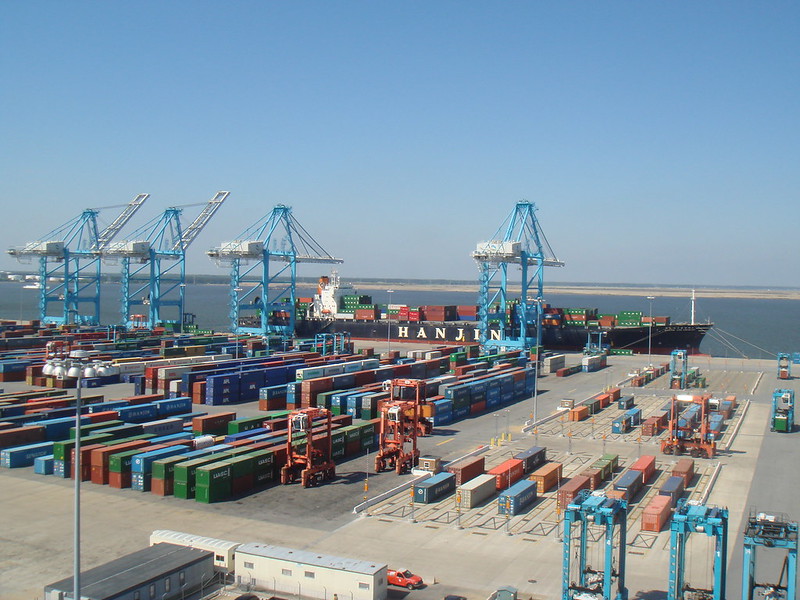 The Port of Virginia will cease container operations at Portsmouth Marine Terminal (PMT) beginning May 4 as a response to a drop in import volumes caused by the COVID-19 pandemic.
"We will integrate the people, the vessel services and containers moving across PMT into the operations at Virginia International Gateway and Norfolk International Terminals. This is one of many cost-savings measures being taken at The Port of Virginia," a port spokesperson told out publication in a statement.
The port is operating at full capacity during the Governor Northam's 'Stay at Home Order' as its terminals and facilities have been declared critical infrastructure.
Essential ship line personnel, including port captains and vessel agents, are not restricted at this time, the port said.
A special cross-divisional planning and response team has been appointed by the port, which has been in charge of introducing safety measures at the port such as temperature screening at marine terminals and facilities and social distancing among workers. It has also been entrusted with the monitoring of the overall situation in order to be able to act quickly.
The port authority reassured that the decision on closing its terminal is a temporary measure and would have no effect on the long-term goals for PMT.
Under the port authority's strategic plan, the PMT will focus on handling roll-on roll-off cargo, heavy lift, breakbulk, project cargo, etc. thus joining Newport News Marine Terminal in filling that niche for the port.
Given the recent lease agreement with Ørsted, the port believes one of the most promising areas of business for PMT will be in serving as a load center for the U.S. East Coast's burgeoning offshore wind industry.
The terminal's assets are situated on deep water, there is ample storage capacity and no overhead obstructions for large vessels.
"Taken collectively, we are bullish on the role PMT is going to play in the development of the offshore industry," the spokesperson said.
Related news
List of related news articles