Portugal's Sines LNG terminal receives 500th cargo
Portugal's electricity and natural gas infrastructure operator Redes Energéticas Nacionais (REN) said its LNG receiving terminal at the port of Sines received its 500th cargo of the chilled fuel.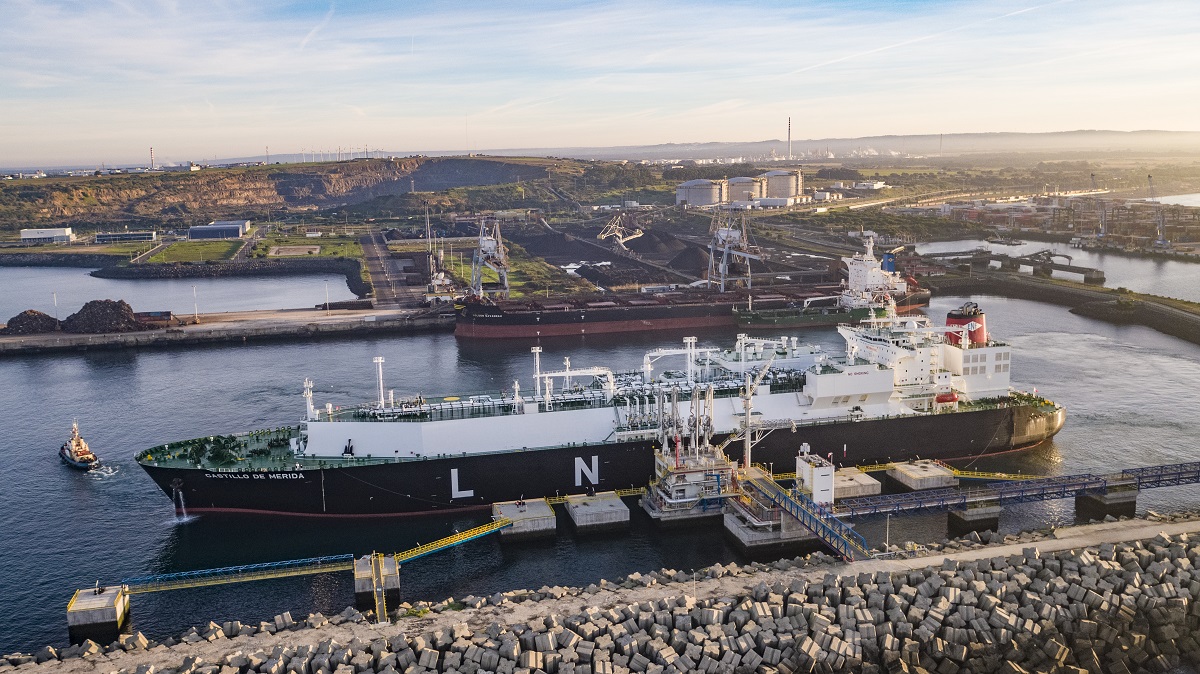 Castillo de Merida loaded with 170,000 cubic meters of LNG sourced from Qatar is also 44th vessel that docked at the facility in 2018 so far, REN said.
The operator expects two more carriers to deliver cargoes before the end of the year, which would be an all-time high for the terminal.
Shipping data by the port of Sines shows that on December 26, the terminal is scheduled to receive a cargo from the United States aboard the 160,000-cbm Cool Explored. The cargo has been loaded at Dominion's Cove Point facility.
The main countries of origin of the vessels currently reaching the Sines terminal to unload LNG are Nigeria, Qatar, the United States of America and Algeria, REN said.
The process of unloading the cargo will take around 21 hours.
REN further stated that in 2017, 55 percent of the liquefied natural gas entered the country through the Sines terminal. However, the forecast for this year indicates numbers nearing 70 percent of the LNG entering Portugal.
The facility can accommodate vessels with capacities between 40,000 and 216,000 cubic meters of LNG, three storage tanks with a commercial capacity of 390,000 cubic meters and seven vaporizers for the regasification of LNG.
The LNG terminal has a nominal emission capacity of 900,000 cubic meters/hour and a maximum of 1,350,000 cubic meters/hour, and can load up to 36 tanker trucks per day.