Poseidon Principles align with IMO's raised ambitions
The Poseidon Principles have updated their global framework for assessing and reporting financial institutions' shipping portfolios' alignment with climate goals to the IMO's revised GHG strategy adopted in July 2023.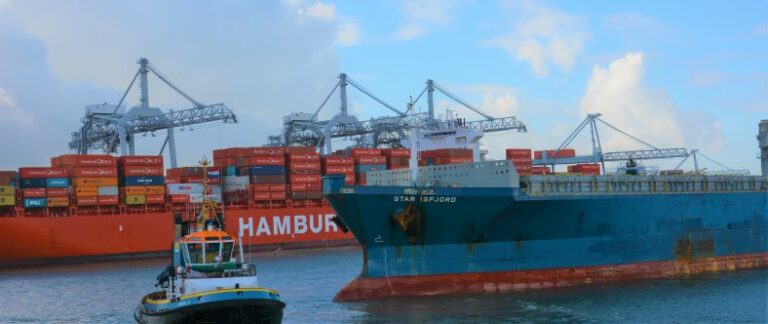 Pioneered in 2019 by Citi, Societe Generale, and DNB with the support of the Global Maritime Forum, the initiative now gathers 30 major shipping banks. The organization said that the Poseidon Principles for Financial Institutions were designed to be a living framework, evolving continually to meet the dynamic challenges of climate change to ensure their relevance and effectiveness.
The IMO's latest ambition is to reach net-zero greenhouse gas emissions in the shipping sector close to 2050, including indicative checkpoints in 2030 and 2040 on a well-to-wake basis. This aims to accelerate the peak of greenhouse gas (GHG) emissions from international shipping and strive for net-zero emissions by or around 2050, compared to 2008, with interim targets set for 2030 and 2040.
"In 2019, when we launched the Poseidon Principles, we chose to be transparent in our portfolio alignment against the then IMO ambition set in 2018. We, as the Poseidon Principles Association, are now raising our targets to align with the IMO's new ambition announced at the end of MEPC80 this July," said Michael Parker, Chair of the Poseidon Principles and Chairman of Global Shipping, Logistics and Offshore, Citi. 
"Our focus is on working with our clients to help them to a greener, more sustainable maritime future through the energy transition to net zero once the fuels, ships, and technology are available at scale."
"The Poseidon Principles' revisions go beyond mere reporting; they provide financial institutions with invaluable data-driven insights," said Paul Taylor, Vice Chair of the Poseidon Principles and Global Head of Maritime Industries, Société Générale. 
"These insights empower them to better support their clients on their journey towards decarbonization. The updated trajectories will empower Poseidon Principles' signatories to elevate their ambition levels in measuring and reporting emissions. It's a clear demonstration of their commitment to not just meeting but collaboratively advancing climate goals."
"Decarbonizing shipping requires urgent, large-scale cross-sector collaboration and government and international regulator support," said Stephen Fewster, Treasurer of the Poseidon Principles and Managing Director and Global Head of Shipping Finance, ING.
"To maximize our impact and enhance transparency, the Poseidon Principles initiatives must continue to expand. We invite key players in this global effort to join hands and navigate towards a greener horizon together."
The updated framework will expand the reporting scope to include all GHG species and to account for well-to-wake emissions, aligning with the IMO revised ambition.
More detailed information is scheduled to be provided in the fourth Annual Disclosure Report, set to be published at the end of 2023.
That being said, the Poseidon Principles have postponed the introduction of an extra pathway for measuring climate alignment with a 1.5°C future until 2024, in harmony with the processes of the Net-Zero Banking Alliance (NZBA).