Prince Albert II of Monaco christens new AUV at GEOMAR
Prince Albert II of Monaco has christened the new autonomous underwater vehicle (AUV) Albert I de Monaco at GEOMAR Helmholtz Centre for Ocean Research Kiel.
The vehicle was built by IQUA Robotics in Spain. It is one and a half metres long and can dive up to 200 metres deep.
The AUV comes with various sensors, including a side-scan sonar and an oxygen sensor, and is suitable for measurements in the open water and for seafloor mapping.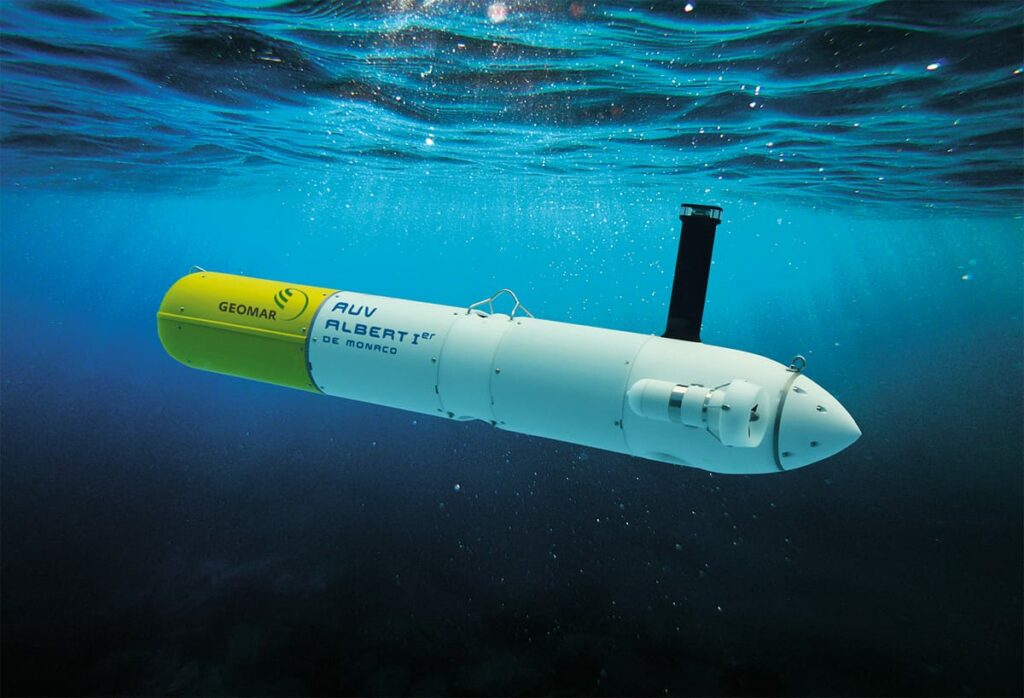 Prince Albert II of Monaco christened the AUV with the name of his great-great-grandfather AUV Albert I de Monaco as a tribute to the 100-year relationship between his home country and the Northern German city.
At the beginning of the 20th century, Prince Albert I of Monaco and the Kiel marine researcher Otto Krümmel designed a strategy for the exploration of the Mediterranean.
"We find, at the heart of the ceremony which unites us today, the same faith in science, in its promises of progress, in its capacity to change the destiny of mankind and that of the planet. This AUV Albert I of Monaco is, I believe, the incarnation of this", said Prince Albert II.
According to GEOMAR, the research centre had been cooperating with various scientific institutions from the Principality of Monaco for several years.
"We would like to further strengthen the cooperation with the Principality of Monaco, which began more than 100 years ago. We are united by our knowledge that humans are changing the ocean in an unprecedented way, with consequences for our own lives and those of future generations", said Katja Matthes, director of GEOMAR.
"The ocean is getting warmer, more acidic, and is losing oxygen. But the ocean also helps us to fight climate change. This is addressed by GEOMAR research, and this is where new opportunities arise for the cooperation with the Principality of Monaco".