PTTEP hands out FEED deal for its development project off Malaysia
Thailand's national oil and gas company PTT Exploration and Production (PTTEP) has chosen to award a front-end engineering and design (FEED) services deal for offshore facilities destined for a development project offshore Malaysia to Perunding Ranhill Worley (PRW), a subsidiary of Ranhill.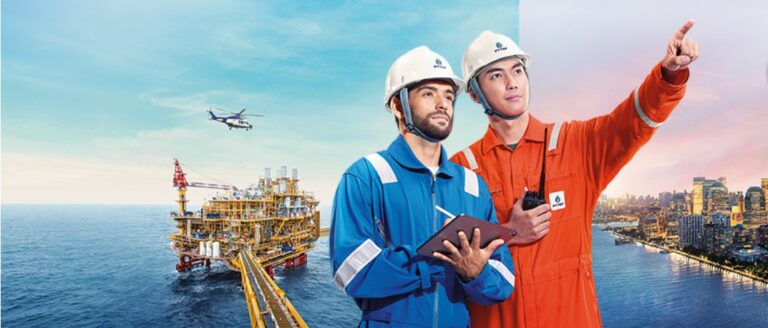 Ranhill revealed earlier this week that thanks to a letter of award (LOA) from PTTEP HK Offshore Limited (PTTEP HKO), a wholly-owned subsidiary of PTTEP, Perunding Ranhill Worley was awarded a contract to perform FEED services for offshore facilities for Block SK410B's Lang Lebah development project.
The LOA, received by PRW on 19 July 2022, has a contract value of 43 million Malaysian Ringgit (around $9.5 million). Moreover, the contract and its scope of work for the project will be undertaken by Ranhill Worley (RWSB), which has a 49 per cent equity interest in PRW and is a subsidiary of Ranhill.
This development project entails a central processing platform (CPP) and jackets (1,650 mmsftd); two wellhead platforms (WHPs) and jackets (each 850 mmsftd); one flare platform; 42″ trunk lines; one intra field pipeline; and two bridges.
According to Ranhill, PRW brings "a unique and proven combination of relevant experience" to help PTTEP meet these challenges. This includes FEED that builds on an existing concept and imparts learnings from PRW and RWSB's similar offshore processing and wellhead platforms including high H2S and CO2 designs.
Furthermore, Ranhill underscores that PRW's offering for Lang Lebah capitalises on its integrated organization entailing in-house multidiscipline engineering coupled with specialised services and subject matter experts. The work for this project is expected to take eight months starting from 22 July 2022.
The company points out that even with the most aggressive projections of the renewable energy transition, there will still be a need for hydrocarbons to be part of the energy mix, thus, moving forward, "a low carbon energy source such as gas and carbon capture will be a key part of the global transition to the net-zero carbon emissions."
Located in shallow water, approximately 90 km offshore Sarawak, Block SK410B's licence was granted to a consortium of PTTEP, KUFPEC and Petronas Carigali, with PTTEP as the operator. Back in June 2019, PTTEP announced the Lang Lebah gas discovery, which at that time was the company's largest ever gas discovery in Malaysia.
Wood Mackenzie described the discovery as the seventh-largest global discovery of 2019 with 2 trillion cubic feet of pay. Following the drilling of an appraisal well in 2021, the block partners were keen to expedite the development of Lang Lebah. This project is expected to start production in 2026 while the final investment decision (FID) is anticipated in 2023.
When it comes to PTTEP's recent activities elsewhere, it is worth noting that the company started setting the wheels into motion in June 2022 to initiate Thailand's first carbon capture and storage (CCS) project.
The firm embarked on this to achieve its net-zero greenhouse gas (GHG) emission goals.