Purus Marine orders ammonia-ready LPG quartet at Hyundai Mipo
Purus Marine, a rapidly expanding UK-based shipping company, has placed an order for four new LPG carriers with a capacity of 45,000 cubic meters each.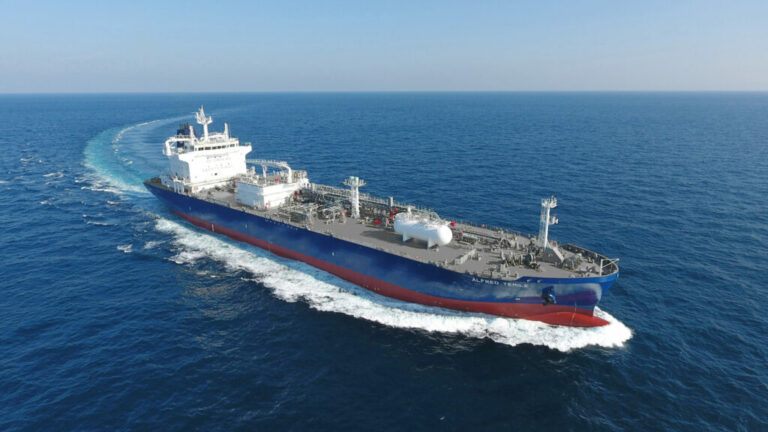 The vessels will be equipped with scrubber technology and built by Hyundai Mipo in South Korea, with delivery expected from the second half of 2025 through Q1 2026. The company said that the ships will be dual-fuel ammonia-ready and fitted with shaft generators and scrubbers. The order is valued at $68.69 million per unit according to Clarksons Research.
Purus has also secured options for two additional vessels. The vessels are expected to primarily carry ammonia.
Hyundai Mipo Dockyard, a part of HD Korea Shipbuilding & Offshore Engineering Co. (KSOE), revealed a contract to build four LPG carriers last week saying that the order has been agreed with an undisclosed Asian shipowner.
As revealed by local media outlets, the company has cashed $7.98 billion worth of orders to build 68 ships so far this year.
This represents 50.7 percent of its yearly order target of $15.74 billion.
The order emerges on the back of a recent investment into Purus Marine made by the Japanese trading company Itochu Corporation. The investment will support Purus Marine's continued growth and development of technologies aimed at reducing emissions and improving the environmental performance of the shipping industry.
Founded in 2020, Purus Marine has rapidly established itself as a leader in sustainable shipping, with a diverse fleet of over 60 vessels in various sectors, including ammonia and LNG transportation, carbon capture, scrubber-fitted containerships, and electric ferries.
At the beginning of this year, the company placed an order with Dutch tech supplier Value Maritime for emissions-reducing Filtree Systems to be installed on newly built containerships.
The systems include Clean Loop System and 30% carbon capture which will be installed on four container vessels that will be operated by BG Freight Line.