Qatar Petroleum to provide China's CNOOC with LNG for 15 years
State-owned Qatar Petroleum has entered into a 15-year sale and purchase agreement (SPA) with a subsidiary of China National Offshore Oil Corporation (CNOOC) for the supply of 3.5 million tonnes per annum (mpta) of LNG.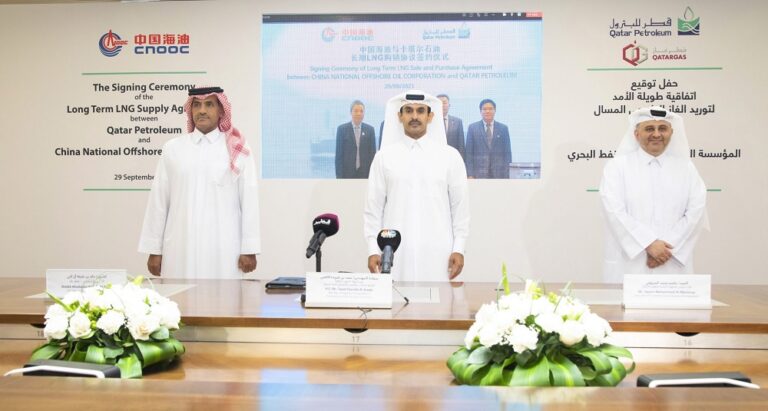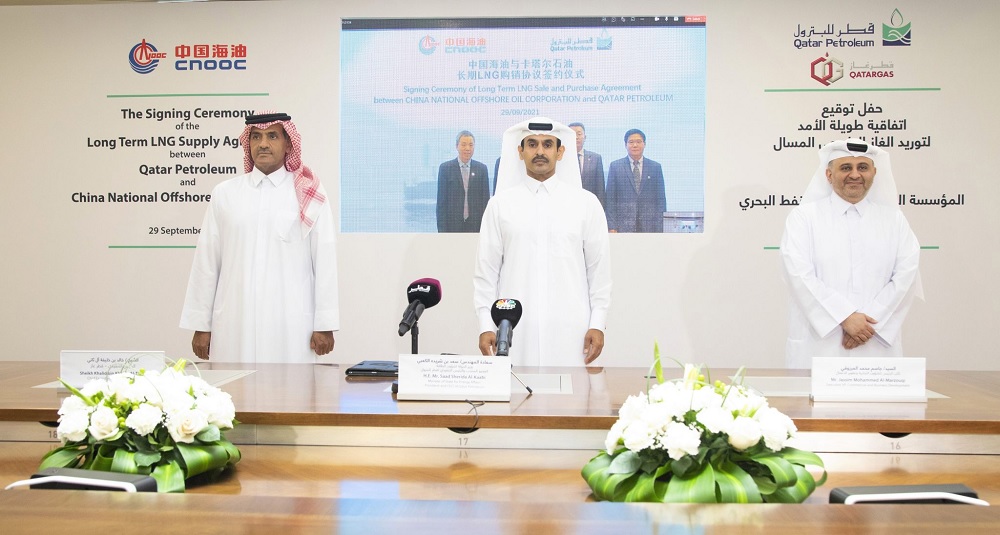 Qatar's collaboration with CNOOC goes back to September 2009 when it delivered the first LNG cargo to CNOOC in China.
Specifically, this new 15-year LNG supply period is starting in January 2022.
This way, Qatar continues to support China's growing need for cleaner energy that LNG provides.
Saad Sherida Al-Kaabi, energy minister and CEO of Qatar Petroleum, and Wang Dongjin, the chairman of CNOOC, signed the SPA.
In conclusion, Al-Kaabi also thanked Sheikh Khalid bin Khalifa Al Thani, the CEO of Qatargas, and the teams for the successful conclusion of this new long-term LNG supply agreement.
As of August 2021, Qatar has delivered a total of 715 LNG cargoes to China. Of these cargos, 270 were delivered to China National Offshore Oil Corporation. This amounts to more than 24 million tonnes of LNG.