Qatargas makes first Q-Flex delivery to Greece's Revithoussa LNG terminal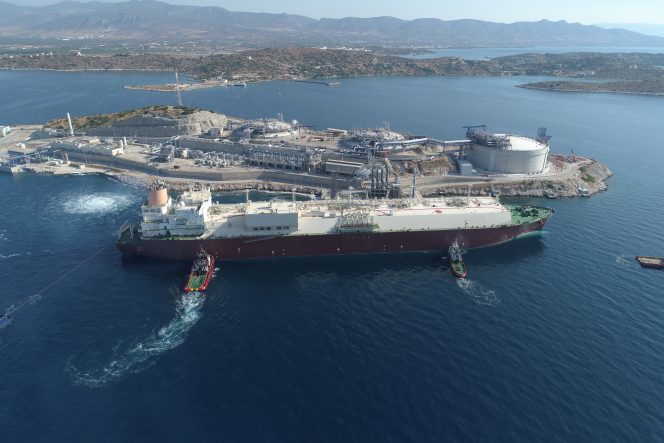 ---
The world's largest liquefied natural gas producer Qatargas has delivered the first LNG cargo onboard a Q-Flex vessel to Greece's Revithoussa LNG terminal.
This is for the first time that a Q-Flex LNG vessel has called at the terminal since it underwent an expansion drive late last year, Qatargas said in its statement.
The cargo, which was loaded at the Ras Laffan terminal in Qatar on July 3, 2019, arrived at the Revithoussa terminal onboard the 216,000-cbm Q-Flex vessel Al Gharrafa on July 20, 2019.
The Q-Flex cargo is part of yet another multi-port delivery executed by Qatargas.
It is being undertaken in co-operation with the French utility Engie, which will see the second cargo being delivered at the Cartagena LNG terminal in Spain later this month, Qatargas said.
The Revithoussa LNG Terminal is the only LNG terminal in Greece and is located in the Gulf of Megara, west of Athens. It was completed in 1999 and is operated by Greece's National Natural Gas System Operator (DESFA).
The terminal has undergone expansion, increasing its storage capacity up to 225,000 cubic meters and upgrading its jetty to accommodate up to Q-Flex size vessels.
Up until this point, Qatargas only delivered cargoes to Greece onboard smaller conventional-size LNG vessels.
Related news
List of related news articles