Qatari cargo heading for UK's South Hook LNG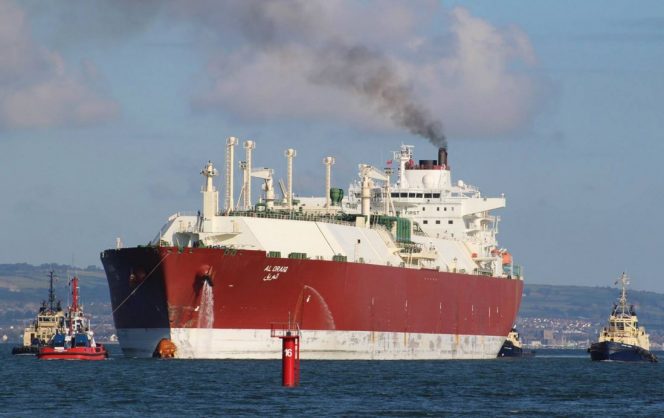 ---
The South Hook LNG terminal on the shores of UK's Milford Haven waterway is scheduled to receive a cargo of LNG by the end of the week.
According to the shipping from the Milford Hafen Port Authority, Al Oraiq LNG carrier with the capacity to transport 136.685 cubic meters of chilled fuel is set to dock at the facility on Sunday, May 19.
The Milford Port Authority added that the vessel set off from the Qatari port of Ras Laffan.
The terminal became operational in 2009 and maintained a capacity of 15.6 million tons per annum and can supply up to 21 billion cubic meters to the UK annually.
Its capacity of 15.6 mpta and ability to supply 21 bcm per year puts it amongst the largest LNG terminals in Europe.
South Hook, owned by Qatar Petroleum, ExxonMobil, and Total can provide around 20 percent of Britain's natural gas requirements.
LNG World News Staff