Real Energy secures funds for Windorah gas project
Cooper Basin focused oil and gas company, Real Energy garnered $5 million to finance the advancement of the Windorah gas project.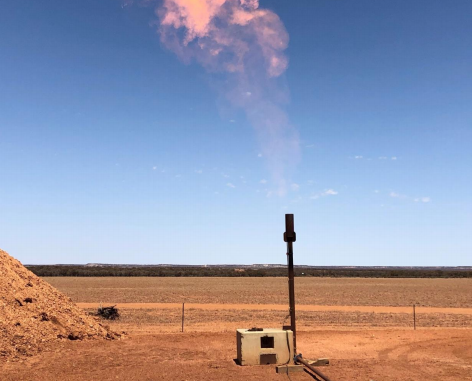 The company said on Friday it secured the funds by selling approximately 47,619,050 shares at an issue price of 10.5 cents per share and approximately 15,873,017 options exercisable at 14 cents, expiring September 2020.
Funds raised from the placement will be used for ongoing testing and field work on the Tamarama-1, Tamarama-2 and Tamarama-3 gas wells, to progress pre-construction works for the pipeline to Santos –operated Mt Howitt gas gathering facility, updating the reserve/resource assessment for the Windorah gas field, to progress gas offtake agreements and for working capital purposes.
Real Energy's managing director Scott Brown said, "the Windorah gas project has the capacity to be a large and productive gas field which could make a very meaningful contribution to Eastern States gas markets."
The company has made considerable progress with the project in recent months and Brown added the company is looking to advance the project to production.
Brown also said the company now has the financial flexibility that will assist it with potentially securing funding on favorable terms for the pipeline build and/or securing a potential farm out.
"Over the next several months we will be working towards updating a reserve/resource assessment on Windorah, securing funding for the pipeline as well as the negotiation of potential gas sales," he said.