Reganosa to operate the first LNG terminal in Sardinia
Higas granted Reganosa the contract to operate and maintain the new LNG import, storage, and distribution terminal in the port of Oristano, Sardinia (Italy).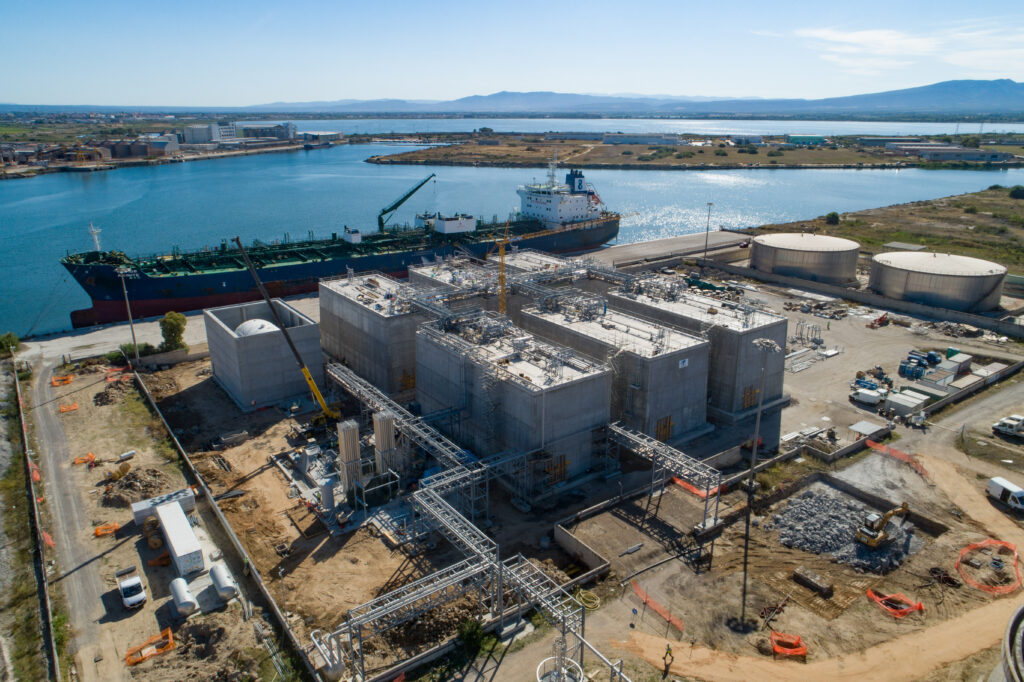 The Higas plant consists of a dock capable of receiving ships of up to 20,000 cubic metres, an unloading arm, six horizontal cryogenic storage tanks (1,500 cubic metres each), two tank loading bays, and an integrated power generation system. The facility has the capacity to supply up to 8,000 LNG trucks each year, which amounts to about 180,000 tons.
The construction of the first LNG terminal in Sardinia is in its final phase. It is expected to be operational in the first half of 2021.
This project supports Reganosa's expansion process that began in 2015 with the establishment of Reganosa Servicios. With this contract, Reganosa becomes the only company that manages up to three LNG plants owned by third parties, in addition to the one it owns in Mugardos (A Coruña). It makes its international debut in the small scale segment with Avenir LNG, Gas & Hit, and CPL Concordia, Higas' shareholders.
With Sardinia LMG terminal, Reganosa will make its international debut in the segment of small-scale solutions.