Report: HHI Targets USD 65 Bn in Revenues by 2022
South Korean shipbuilder Hyundai Heavy Industries has set a target of KRW 70 trillion (USD 65.2 billion) in revenues by 2022, according to The Korea Times.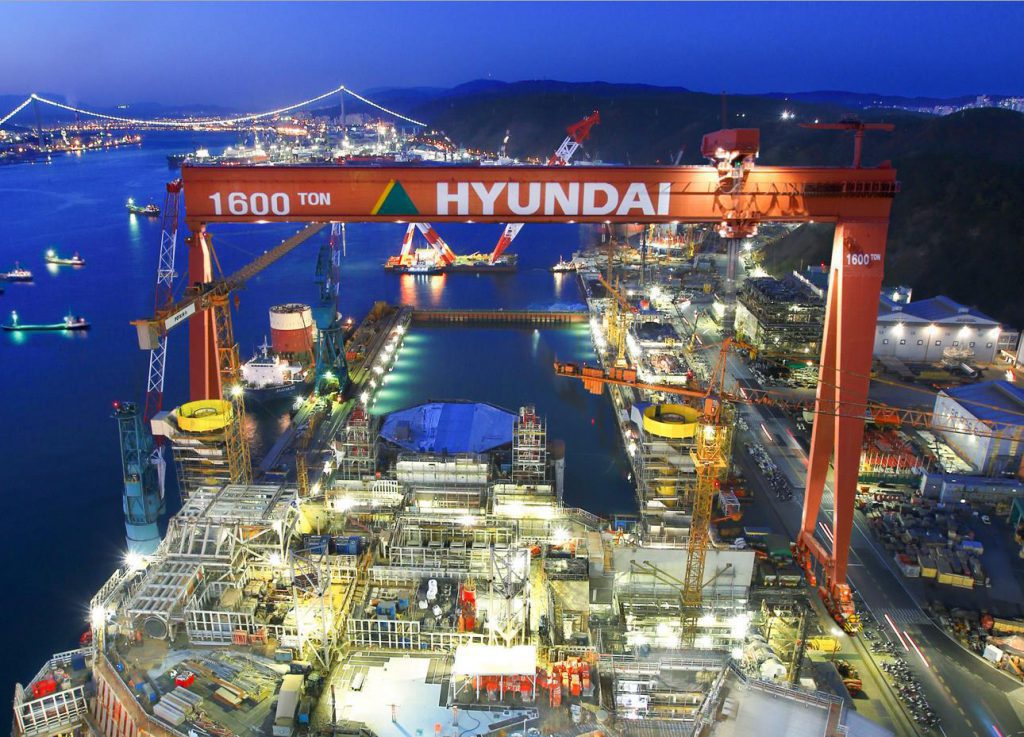 The target represents a big jump compared to KRW 37 trillion earned in 2017. The shipbuilder expects a revenue of KRW 37 trillion this year as well.
HHI plans to achieve the new goal by focusing on technologies to sell value-added ships, such as liquefied natural gas and LPG carriers, and launching new businesses, Kwon Oh-gap, HHI's Chairman and Chief Executive, said during a press conference on April 16.
The company would establish a research and development center in Pangyo, Gyeonggi Province, which would help drive the company's future success. The center, to be established by 2021, is expected to house up to 7,000 researchers and experts.
Furthermore, HHI is to unveil a new business initiative as early as next month, the chairman said, hinting that the company's refinery unit Hyundai Oilbank could form a joint venture. Kwon Oh-gap confirmed that Hyundai Oilbank would launch its initial public offering in September or October, as the unit is currently selecting a lead underwriter.
Following the 2008 financial crisis, the Ulsan shipyard sold a number of its non-core assets and cut its workforce through voluntary retirement programs. Due to the a quiet market demand, the shipyard would continue reducing jobs this year as well, the chairman informed.
World Maritime News Staff