Update: Mermaid Maritime denies selling dive support vessel for demolition
---
Update: The article, originally titled: "Report: Mermaid Maritime sells dive support vessel for demolition" (published March 5, 2019), was amended on March 6, following Mermaid's response and confirmation that the vessel was not sold. The article has been further updated on March 7,  following a release of Mermaid's official statement related to the original article, in which the company reiterates the vessel was not sold.
---
Offshore vessel provider Mermaid Maritime has denied it has sold one of its dive support vessels for demolition, following Offshore Energy Today's report based on VesselsValue's data.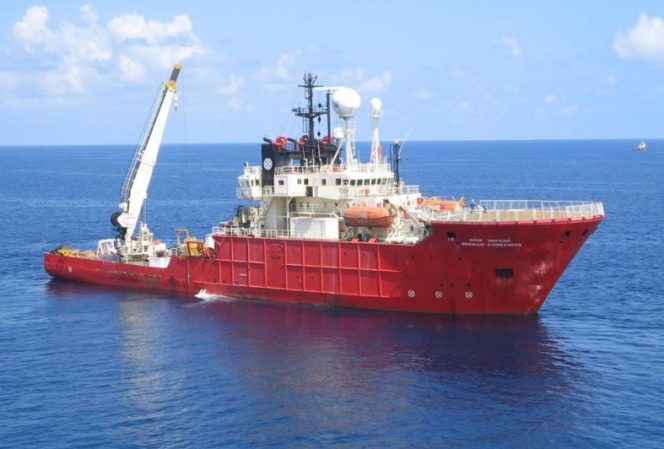 ---
Offshore Energy Today on Tuesday reported, based on data by VesselsValue, a maritime and offshore analytics company, that Mermaid Maritime had sold its Mermaid Commander DSV for demolition to an undisclosed customer, for an undisclosed fee.
While the fee was not shared, VesselsValue estimated the vessel's demolition value is around $1.31 million.
While Mermaid had not responded to OET's email seeking confirmation of the deal prior to the publication of the original article, the company eventually reached out denying the sale had happened.
In an email sent to Offshore Energy Today, Mermaid Maritime told Offshore Energy Today that the company had not sold the vessel.
The Mermaid Commander is a DP2 diving support vessel equipped with a built-in 16-man twin bell saturation diving system complete with a self-propelled hyperbaric lifeboat.
The vessel has a 60-tonne crane and accommodation for 90 people. The DSV was built in 1987 in Denmark by Aarhus Flydedok and is operated by Mermaid Offshore Services.
Current AIS data shows that the Mermaid Commander is moored in Siam Seaport situated at the center of Laem Chabang, Thailand.
Offshore Energy Today has reached out VesselsValue, seeking more info on their initial report of the sale of the vessel, and we will update the article if and when we receive a response.
Worth noting, on VesselsValue's website, Mermaid Commander was still listed as "sold" as of March 6.
Update: March 7, 2019
Following an email sent to Offshore Energy Today earlier this week. denying initial reports of the vessel sale, Mermaid Maritime on Thursday, March 7, released an official statement reiterating what it previously said to Offshore Energy Today.
Mermaid Maritime said: "To date, the Dive Support Vessel 'Mermaid Commander' ("Vessel") has not been sold to any third party. While the Company has received interest from potential third parties in the Vessel, such interests remain inconclusive and subject to further evaluation and approval by Mermaid's Board of Directors."
Furthermore, Mermaid said, the reported estimated demolition value is considered to be an inaccurate benchmark as it does not reflect the expected value of the Vessel, if sold."
"Mermaid is still evaluating its options with regards to the Vessel and Mermaid shall make an announcement via SGXNet in due course in the event that any material arrangement is eventually entered into with respect to the Vessel."
In its announcement on Thursday, Mermaid said that Offshore Energy Today had not received confirmation from Mermaid prior to the publication of the initial report. To remind, Offshore Energy Today had sent an email to Mermaid seeking confirmation prior to the publication but did not receive any response. The article was amended as soon as the initial response came.
Read Mermaid's full announcement released on March 7, 2019, HERE.
Offshore Energy Today Staff
Related news
List of related news articles