Reports: Hapag-Lloyd doesn't make it to the shortlist in the bid for HMM
The fervent contest to secure ownership of South Korea's premier shipping enterprise, HMM Co., has recently taken a compelling turn with the entry of Hapag-Lloyd AG, Germany's foremost container shipping powerhouse.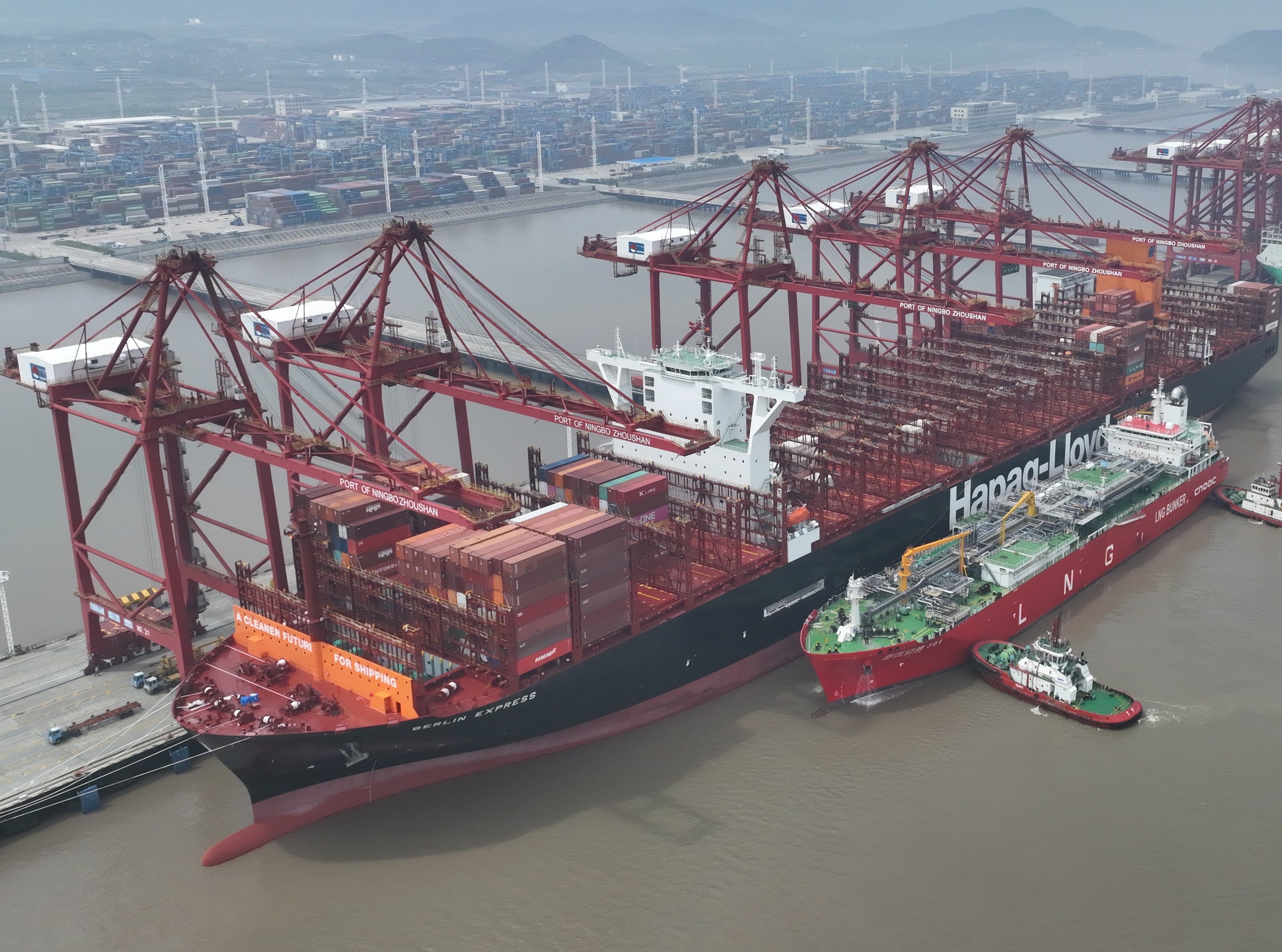 Hapag-Lloyd, Germany's most prominent and the fifth largest global player, stood as the lone foreign participant in the bid next to South Korean competitors.
The prospect of a synergy-driven alliance is tantalizing – a fusion of HMM's prowess and Hapag-Lloyd's reach could materialize into a fleet of 341 operational vessels and a market share exceeding 10 percent. This composition would thrust them into the echelons of shipping dominants, rivaling established giants like Mediterranean Shipping Company S.A. (MSC) and A.P. Moller – Maersk A/S.
However, in the latest turn of events, reports from Korean media indicate that Hapag-Lloyd failed to get shortlisted and that three Korean contenders made the list featuring Harim-JKL Partners consortium, Dongwon Group and LX Holdings.
The Korea Development Bank and the Korea Maritime Promotion Corp., custodians of HMM's destiny, are yet to confirm the list.
The move, if proven correct, comes as no surprise having in mind that the state-backed stakeholders in HMM have been vocal about having a South Korean bidder take over the shipping company from the very outset.
The collective voice of local authorities and regulators underlines the caution against relinquishing national assets – the container shipping infrastructure, terminals, and decades of painstakingly accumulated maritime logistics expertise.
Therefore, the general sentiment is that keeping HMM within South Korean hands takes precedence on a foreign powerhouse with significant financial resources like Hapag-Lloyd taking over the national carrier.
That being said, the South Korean bidders will likely have to rely on financial backing from outside sources to complete the acquisition.
Speculations indicate that Hapag-Lloyd is being strategically excluded from the main bidding stage due to an interplay of fair trade-related concerns and regulatory intricacies.
The shortlisted companies will be provided with a two-month window for due diligence. The preferred bidder is expected to be named in November.