Rig deal for drilling campaign off Namibia confirmed
Portuguese oil and gas company Galp has inked a contract for a semi-submersible rig, owned by SFL Corporation (SFL) and managed by Odfjell Drilling, which will be used for an initial exploration drilling campaign at a licence located offshore Namibia close to Shell's Graff and TotalEnergies' Venus discoveries.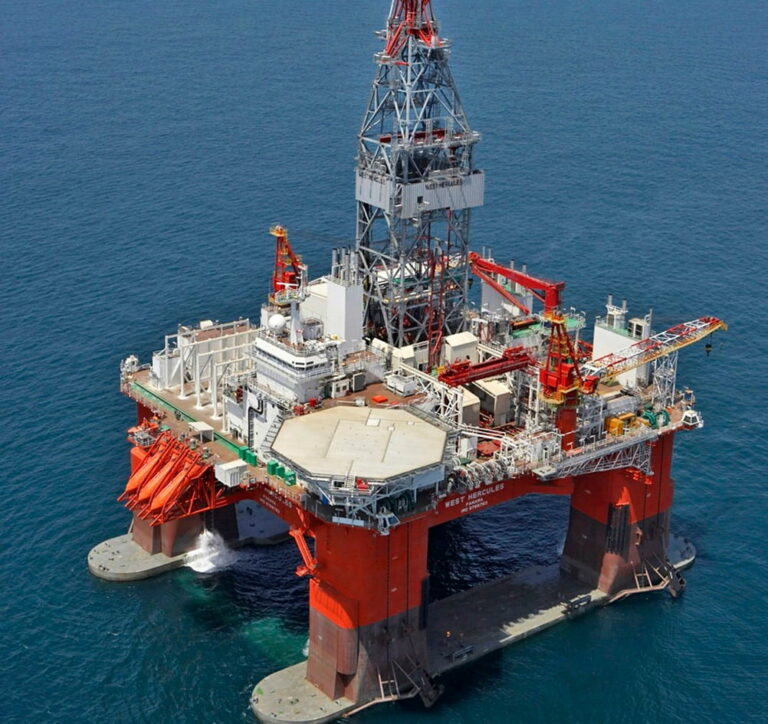 Galp's partner, Canada-based Sintana Energy, said on Monday, 8 May 2023, that a subsidiary of Galp Energia, as the operator of Petroleum Exploration License 83 (PEL 83) in the heart of Namibia's Orange Basin, had signed a contract with SFL Corporation for the Hercules semi-submersible rig. The confirmation comes only days after Odfjell Drilling and SFL announced the deal with Galp without providing information about the license containing the prospect that would be drilled.
The 2008-built Hercules sixth-generation deepwater and harsh environment semi-submersible rig is of GVA 7500 design. It was constructed by DSME in South Korea and can accommodate 180 people. It can operate in water depths of 10,000 ft and its maximum drilling depth is 35,000 ft.
According to Sintana, the contract for the rig is for two wells plus optional well testing and the drilling programme, including mobilisation, is projected to start in the fourth quarter of 2023. Without any options, the duration of the contract is approximately 115 days, including mobilisation to Namibia, as the rig has a deal with ExxonMobil in Canada before it can start its transit to Namibia.
Galp, as the operator of PEL 83, secured an extension for this license last year. The company holds an 80 per cent interest in this asset while its partners, National Petroleum Company of Namibia (Namcor) and Custos Investments, each hold a 10 per cent stake. Sintana has a 49 per cent indirect interest in Custos. Galp conducted a 3D seismic campaign in the licence, comprising an area of around 3,000 km2 in Namibia's deepwater offshore, in early 2019.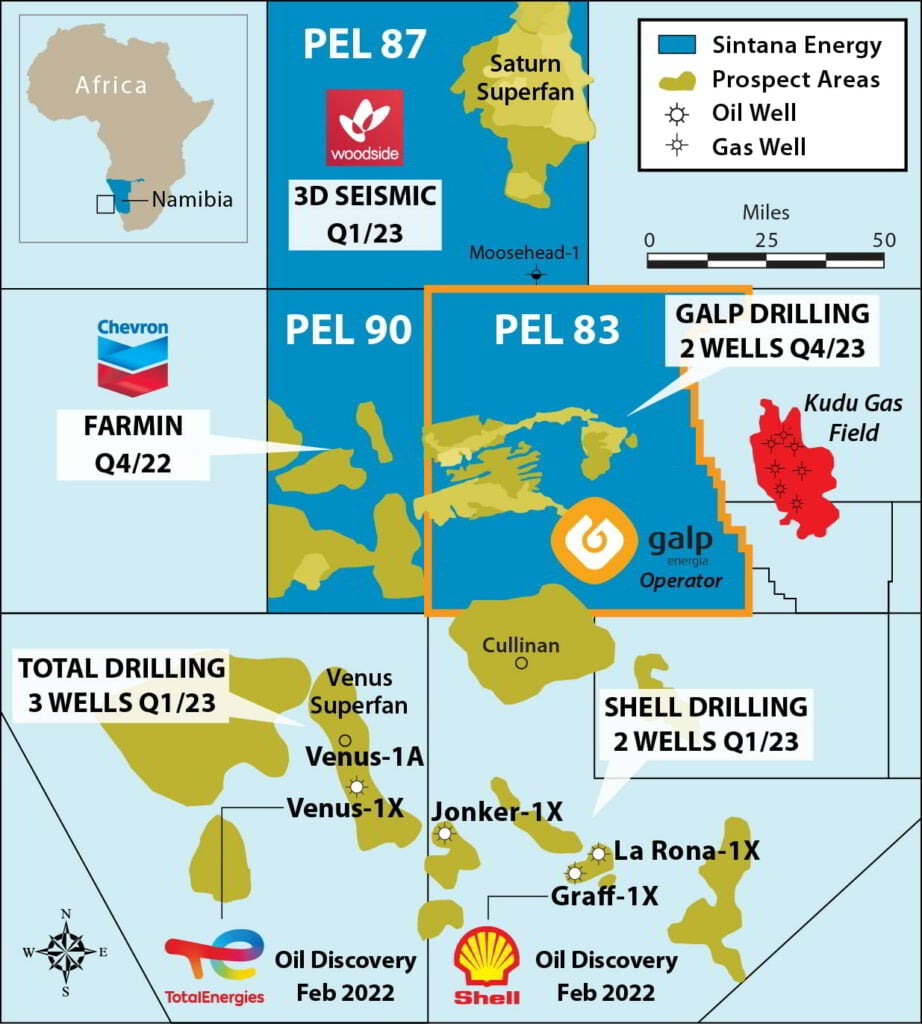 Knowledge Katti, Chairman and Chief Executive Officer of Custos and a Director of Sintana, remarked: "Our Orange Basin licenses, PEL's 83, 87 and 90, are ideally located at the heart of the play. The significant prospectivity of PEL 83, together with its relatively shallow water depth (250 – 2,550 metres), position it to be one of the most significant and profitable developments in Namibia."
Furthermore, PEL 83 is located immediately north of Shell's PEL 39 where the basin opening discoveries at Graff-1, La Rona-1 and Jonker-1 were drilled. It is also situated close to TotalEnergies' multibillion-barrel Venus-1 oil discovery on PEL 56. The hydrocarbon potential of the Orange Basin is being actively investigated, as both oil majors continue to progress multi-rig exploration and appraisal activities on their respective licenses.  
Robert Bose, President of Sintana, commented: "The continuing progress made by the operators of each of our three Orange Basin PELs demonstrates the high-quality potential of our portfolio. Sintana is uniquely positioned, on a carried basis, for near term exploration activity, including potential drilling, on each of our highly prospective Orange Basin licenses."