RightShip: Half of maritime incidents in 2022 occurred in ports and terminals
Half of the maritime incidents recorded in 2022 occurred in ports and terminals, data from ship vetting agency RightShip shows.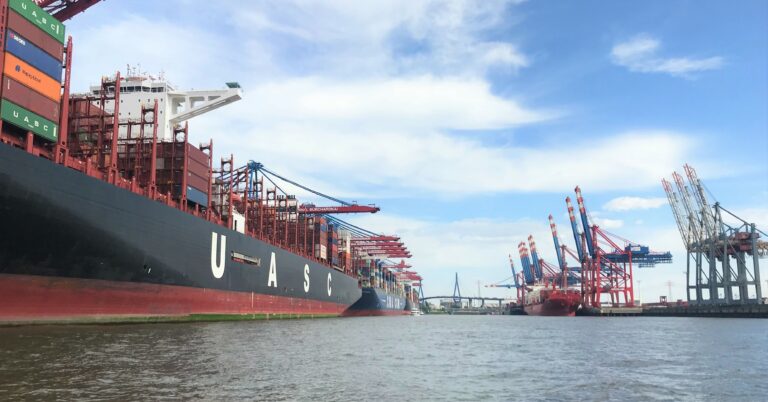 According to the data, there were 2,400 incidents in 2022 where the location was recorded. RightShip said that half of the incidents occurred for vessels in the ports and terminals environments, and most of those (813) were in ports and harbours when docked. The remaining half occurred while the vessels were at sea. The data was collected from various sources, including PSC, MOUs, classification societies, flag states, shipowner and managers self-reporting. 
"This statistic should be worrying to harbour masters and operations teams. Even though many larger ports are used to manage vessels of varying operational and safety standards each day, the data shows that the inherent risk while the vessel is within a port's boundary is much larger than we previously thought. Many of these risks are out of the port's control, and they need to be ready to deal with issues as they occur, while also making sure their operations across all facilities are not disrupted," Yucel Yildiz, RightShip's Port and Terminal Manager said. 
According to RightShip, port authorities are well aware of the serious consequences that safety gaps can have on the lives of seafarers and shore personnel. They also understand that while attracting vessels to their ports and terminals is important, incidents such as pollution, property damage, and delays can cause severe impacts on the port's ability to process vessels at the same rate, which can ultimately become very costly.
To avoid such scenarios, many port authorities and the operations teams within ports and terminals are adopting high operational standards to reduce inherent risks and maintain high operating performance.
To protect operational performance, ports and terminals must effectively gather information to plan and manage risk. By evaluating issues before accepting vessels into berth, and adopting record-keeping on departures, they can plan for risks and avoid accidents.
Disruptions are an inevitable part of operations budgets, but the costs of retasking shore personnel, enduring entire berths being out of action, or having a vessel clogging up transit routes for multiple berths can be significant. These situations must be avoided for smooth port operations.
The present generation of vessel guidance primarily consists of written procedures and checklists. RightShip sees that leaders in the ports and terminals operations sector are now tackling incident numbers by using a combination of data focused on pre-arrivals and departures, and sharing information as a community to improve supply chain risk. This approach is expected to improve the overall efficiency of a port's operations while reducing costly and time-consuming incidents.