International Trade Missions lounge
Over the years, Offshore Energy Exhibition & Conference (OEEC) has become a place of choice for trade missions led by industry organizations, professional membership organizations and governments.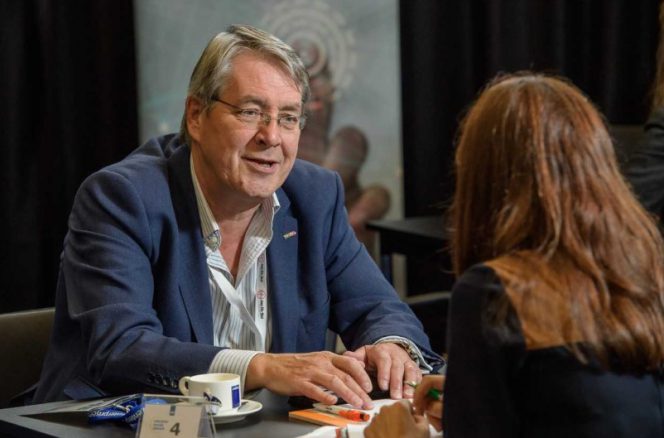 The International Trade Missions Lounge is a secluded area only accessible for international trade missions and their guests on the exhibition floor.
Wind & Water Works ins one of the possible trails to choose when considering a trade mission. This initiative was established to demonstrate how Dutch companies are now applying their offshore expertise developed over many years to offshore wind energy.
The offshore wind sector has a powerful story to tell. Ruud de Bruijne, project leader offshore wind at the Netherlands Enterprise Agency said: "Wind & Water Works enables the Dutch Government and the Dutch business sector to collectively export the successful Dutch approach to and expertise in offshore wind energy."
Netherlands Enterprise Agency are also organizing the Matchmaking sessions during Offshore Energy. For more information on this click here.
Offshore Energy 2018
Offshore Energy attracts a global audience of offshore energy professionals and features an exhibition where over 600 companies will showcase their products and services. Offshore Energy covers both the exploration and production of the conventional energy resources, oil & gas, and the renewable part of the energy mix such as offshore wind and marine energy. It is the place to find out where the future of energy is heading.
---
This year's Offshore Energy Exhibition & Conference will be held on (22), 23 & 24 October 2018.
Related news
List of related news articles