Saipem adds another jack-up rig to its fleet
Ocean Challenger, the asset management company of China's EPC contractor CIMC Raffles, has recently entered into a charter contract with Italy's Saipem for a 400-ft jack-up drilling rig.
CIMC informed on Friday that the rig is scheduled to be deployed to the Middle East by August for modifications. After that, the rig will execute the drilling contract for Saudi Aramco by the end of 2022.
The rig, formerly known as Gulf Driller VII, will be renamed Perro Negro 11. Equipped with MH Wirth drilling equipment, the rig is 70 meters long, 76 meters wide, and the total length of the trussed leg is 167 meters with a maximum operational water depth of 120 meters. The maximum drilling depth could reach 10,668 meters. The rig has ABS Class, and suits for drilling operations in most harsh environment waters worldwide.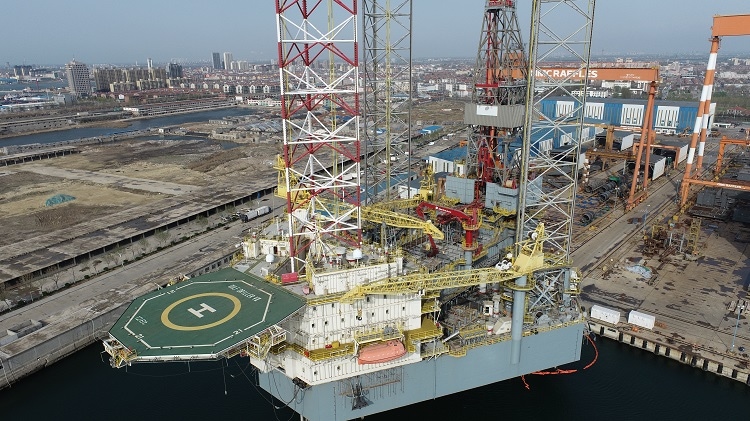 In the past years, Saipem has secured several drilling contracts in the Middle East, especially in Saudi Arabia. With the contract for Perro Negro 11, Saipem has added another high-specification jack-up to its fleet.
It is worth mentioning that the other two sister rigs, named Gulf Driller VI and Gulf Driller VIII, were delivered and started drilling operations in Mexico back in 2019.