Saipem to conduct extended concept study for Barents Blue project
Norwegian carbon tech company Horisont Energi said that the Barents Blue project has awarded an extended concept study contract to Italian oilfield contractor Saipem, which will cooperate with technology licensor Haldor Topsoe.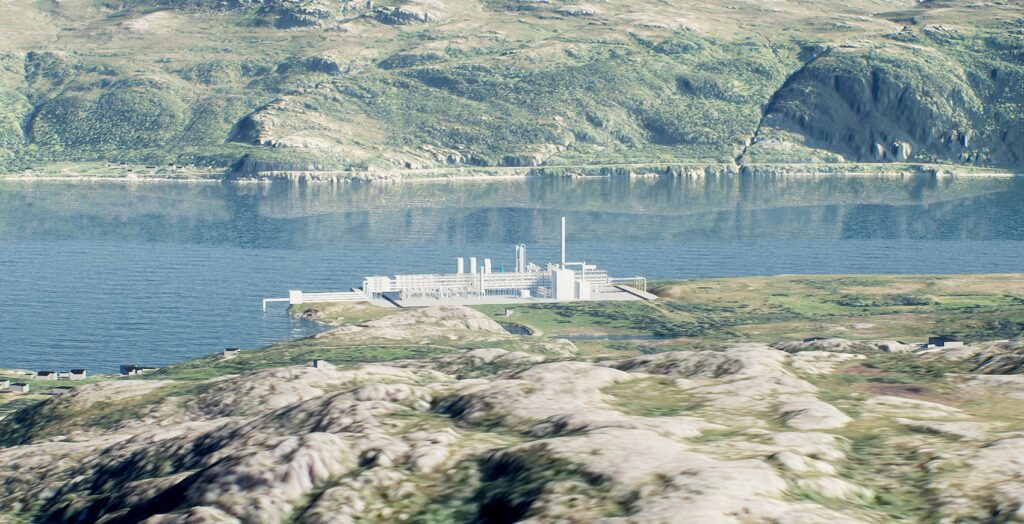 The Barents Blue prject will use natural gas from the Barents Sea to produce ammonia. It promises to provide Europe's first large-scale clean ammonia production, located in Finnmark in Northern Norway. The project is a cooperation between Horisont Energi, Equinor, and Vår Energi.
The project partners decided to perform additional and extended concept studies to mature and optimise the ammonia factory further.
Previously, Horisont Energi said that concept studies for the project has been wrapped up. Now, Saipem and Haldor Topsoe will perform more detailed work over the next three to four months. This is to also provide valuable input into the impact assessment studies that are currently ongoing.
"Horisont Energi is committed to the Barents Blue project, which has the potential to be one of the most significant climate projects in Norway. This is a complex project, and Horisont Energi is putting substantial resources and project management experience into maturing the project in the best possible way," says Bjørgulf Haukelidsæter Eidesen, CEO of Horisont Energi.
Once operational, the facility will have a production capacity of 3000 tonnes of ammonia per day. During the production process, the project will capture carbon and permanently store it in the Polaris reservoir.
Specifically, the factory will produce blue ammonia from blue hydrogen, produced from clean water and natural gas with CO2 capture at record high levels, in synthesis with nitrogen separated from the air. Moreover, Polaris is to become the second commercial CO2 storage facility on the Norwegian shelf.