Sakhalin II gets LNG loading arms replaced
Russian LNG producer Sakhalin Energy will replace the existing loading arms at the country's first LNG plant.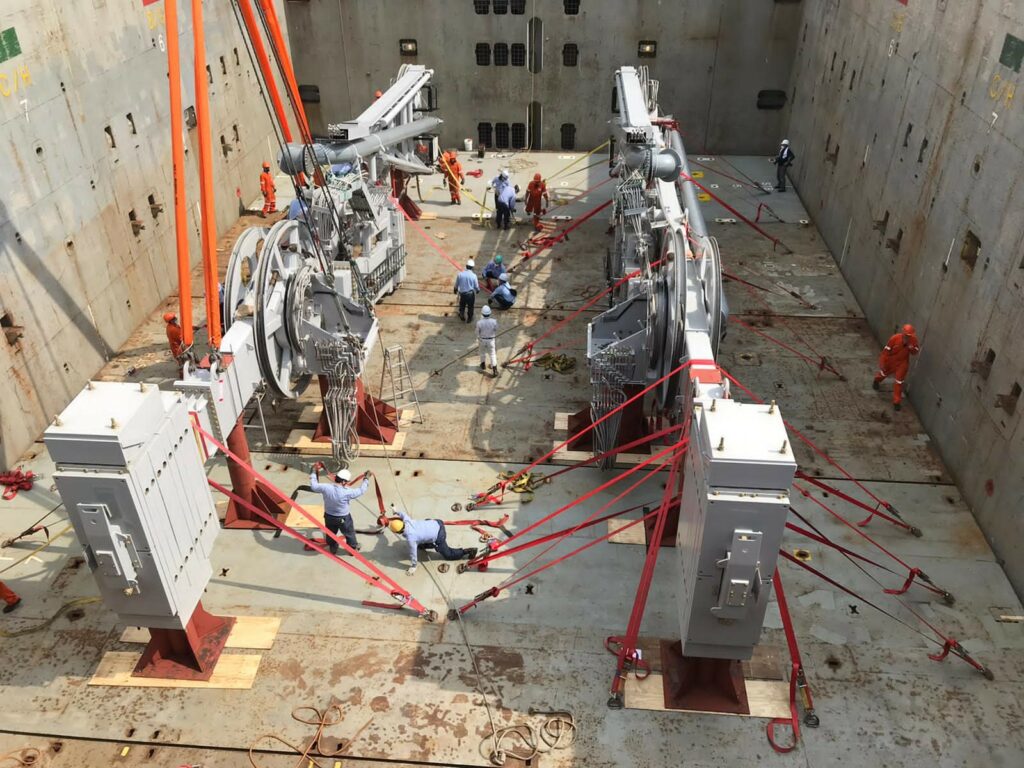 Two new liquefied natural gas (LNG) loading arms for Sakhalin Energy are on their way, manufactured by the Japanese company TB Global Technologies.
The arms are being shipped on the Pijlgracht vessel. The ship is fitted with two heavy-duty main cranes of up to 700 tonnes each.
Each weighing 77 tonnes, the loading arms will replace the existing ones at the Sakhalin II LNG plant.
The technical work is scheduled for July and August 2021 as part of the largest planned shutdown of the Sakhalin II infrastructure.
When the equipment arrives at Prigorodnoye port, some replacement will be carried out from the jetty and some offshore from the Pijlgracht vessel.
Russia has not yet had any LNG loading arm replacement, Sakhalin reports.