Sanpellegrino expands LNG truck fleet
The shuttle transports from the Italian's Gruppo Sanpellegrino logistics center at Madone are set to run on natural gas with the delivery of Scania LNG trucks.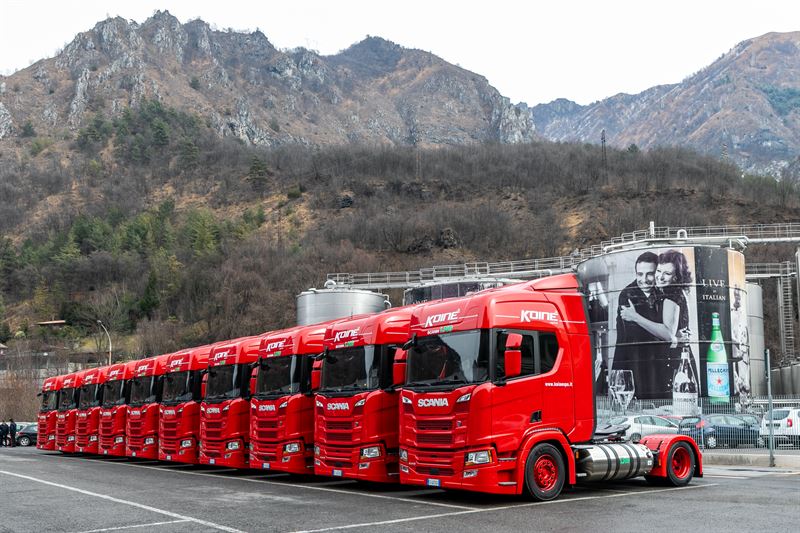 Together with its logistics partner Koiné, Gruppo Sanpellegrino runs around 300 truck movements at its production plant, around the clock, Scania said in its statement.
Koiné has in total taken delivery of 50 Scania R 410 liquified gas trucks, most of which will be used in operations for Sanpellegrino.
Scania notes in its statement that Sanpellegrino cut 500 tons carbon emissions per year. Of the annual 80,000 trucks that arrive at San Pellegrino, 75 percent drive to the logistics center.
Scania adds that the interest in using liquified gas in heavy truck operations in Italy is rapidly rising and there are presently 39 filling stations for liquified natural gas (LNG) in the country with an additional 25 stations underway.