SBM Offshore: Liza 2 would be our largest capacity FPSO ever
Dutch FPSO supplier SBM Offshore is awaiting the Liza 2 field sanction in Guyana so it can deliver its largest ever capacty FPSO for the ExxonMobil-operated project.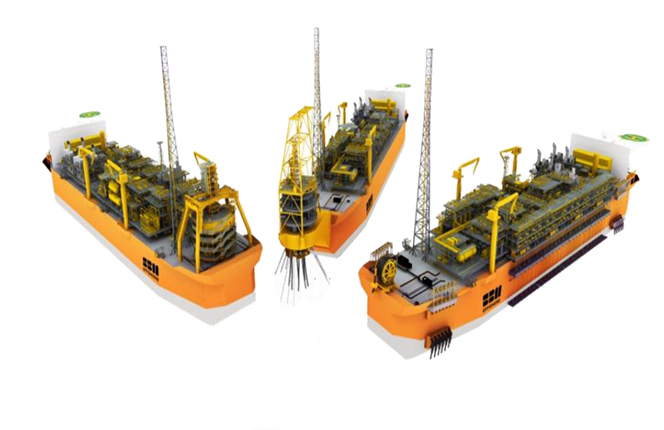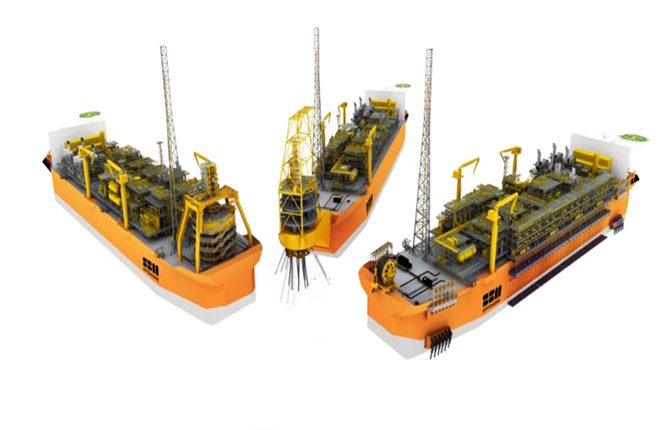 The company is already building an FPSO, converted from a VLCC, for the first phase of Exxon's Liza field development, that should come on stream in 2020.
In an operational update this week, SBM Offshore said it was working on its first standard, multi-purpose hull which is reserved and planned to be allocated to the FPSO Liza 2 project, "subject to authorizations."
On July 2, 2018, ExxonMobil awarded the company contracts to perform Front End Engineering and Design (FEED) for a second Floating Production, Storage and Offloading vessel (FPSO) for the Liza development located in the Stabroek block in Guyana.
Following the FEED and subject to requisite government approvals, project sanction and authorization to proceed with the next phase, SBM Offshore will construct, install and then lease and operate the FPSO for a period of up to 2 years, after which the FPSO ownership and operation will transfer to ExxonMobil.
As previously reported, SBM Offshore has recently introduced its FastForwad project, a standardized FPSO designed to systematize the FPSO construction and delivery process, thus reducing cost and speeding up the time to the market.
The Dutch FPSO owner ordered the hull on speculation back in August 2017, and the steel cutting ceremony took place at the SWS yard in Shanghai, China on Friday, March 23, 2018.
In its previous statements, SBM Offshore said that Fast4Ward can accelerate delivery of an FPSO by up to 12 months. For a typical project, this can boost value for a client by more than US$0.5 billion, materially lowering project break-even prices, SBM said.
Able to store 2 million barrels
"The Company was awarded the Front End Engineering and Design (FEED) study for FPSO Liza 2. The next phase for this major project will represent the company's first Fast4WardTM project, subject to final authorizations. FPSO Liza 2 will be the largest capacity FPSO the company has ever delivered, at the same time following an accelerated time schedule," SBM said.
The FPSO will be designed to produce 220,000 barrels of oil per day, will have associated gas treatment capacity of 400 million cubic feet per day and water injection capacity of 250,000 barrels per day. The FPSO will be spread moored in water depth of about 1,600 meters and will be able to store around 2 million barrels of crude oil.
For comparison, Liza 1 FPSO currently being constructed (converted) will have a capacity to store 1.6 million barrels of crude oil. As for the FPSO Liza 1 progress, SBM said that after finishing the first dry dock session, the project has entered an important phase with concurrent activities in hull conversion, module fabrication, and package delivery. In Guyana, work is underway with respect to operations readiness while reviewing ways to maximize local content.
SBM Offshore will be keeping its eyes peeled for the potential future FPSO awards in South America. The company last month signed leniency agreements in Brazil, resolving a long-lasting corruption investigation, and allowing the company to bid for Petrobras FPSO projects again.
What is more, ExxonMobil, which seems as if it cannot drill a dry well in its giant Stabroek block offshore Guyana, has recently said there might be room for no less than five FPSO to be deployed in the block to develop discovered resources. These five include the two Liza FPSOs.
Offshore Energy Today Staff