SBM Offshore sells minority stake in FPSO Sepetiba following Petrobras award
Dutch FPSO operator SBM Offshore has divested a minority interest in the FPSO Sepetiba project to two Japanese companies following confirmation of a 22.5-year lease and operation contract with Petrobras.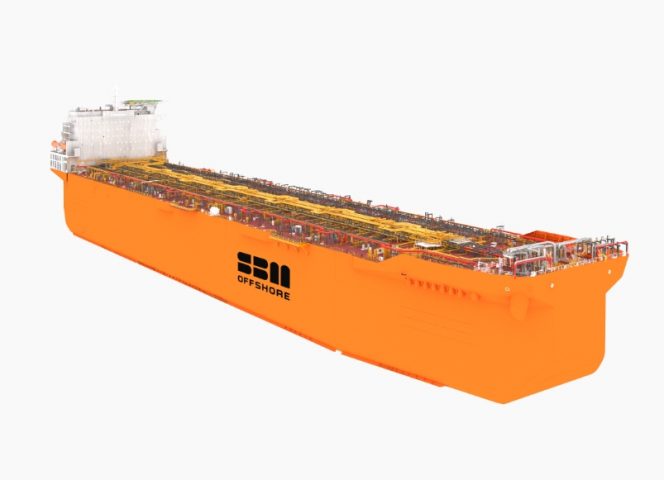 To remind, SBM last Wednesday said it had signed contracts with Petrobras for the 22.5 years lease and operation of FPSO Sepetiba (formerly known as Mero 2).
Following the contract signature for FPSO Sepetiba, SBM Offshore said on Friday it had entered into a shareholder agreement with its long-standing business partners Mitsubishi Corporation (MC) and Nippon Yusen Kabushiki Kaisha (NYK) regarding the divestment of a 35.5% interest in the special purpose companies related to the lease and operation of FPSO Sepetiba.
MC acquired 20% and NYK acquired 15.5% ownership interest in the companies. SBM Offshore is the operator and majority shareholder with the remaining 64.5% ownership interest.
The FPSO Sepetiba is currently under construction. SBM is progressing with the design and construction using its Fast4Ward program as it incorporates the company's new build, multi-purpose hull combined with several standardized topsides modules.
The FPSO will be deployed at the Mero field in the Santos Basin offshore Brazil, 180 kilometers offshore Rio de Janeiro. The delivery of the FPSO is expected in 2022.
The FPSO will be designed to produce 180,000 barrels of oil per day. It will have a water injection capacity of 250,000 barrels per day, associated gas treatment capacity of 12 million standard cubic meters per day and a minimum storage capacity of 1.4 million barrels of crude oil.