Scotland: Further development of Port of Nigg facilities in the works
Marine construction and maintenance provider Global Energy Group has revealed its plans for further development of its Nigg facilities in Scotland.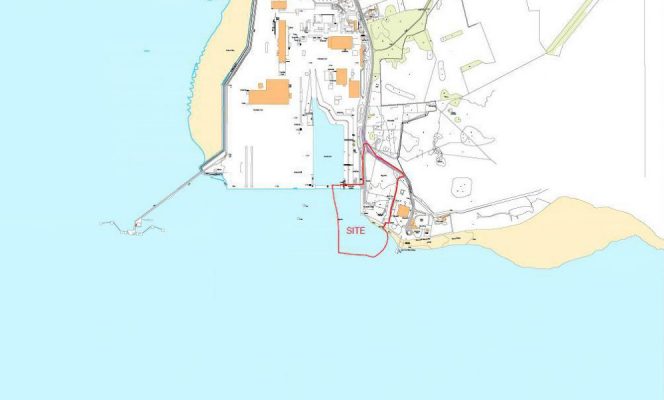 "The Port of Nigg has become an important hub for both the oil and gas and offshore renewables markets in recent years. Global are confident this additional investment and enhancement of the facilities will help to generate further job opportunities within the Cromarty Firth and bring further economic benefit into the area," Global Energy said in a statement on Monday.
Global has invested some £50 million ($65.7M) since taking ownership of the Nigg yard back in 2011 where it embarked upon developing and improving the facilities, including the new South Quay development and the additional deep water quayside space which was completed in 2015.
Global said that the necessary studies and impact assessments were underway as are required for the planning application process in creating additional quayside on the East side of the yard. This new quay will be 250 meters in length and will offer deep water berths to increase the berthing capacity at the existing facilities.
Rory Gunn, the Facilities Director at Nigg Energy Park stated, "We are the first Port in Scotland to successfully conduct marshaling activities for an offshore wind project with the ongoing Beatrice Project, and during this period we have seen demands for quayside space which exceed our current infrastructure capabilities. The new East Quay will allow us to better service our existing customers and attracting new ones."
Public consultation meetings will be held at both Nigg and Cromarty later in March to discuss the East Quay plans.
The Port of Cromarty Firth also are investing heavily in their facilities in Invergordon and their CEO, Bob Buskie, commented, "This investment announcement is further evidence of the long term investment strategy being played out within the Cromarty Firth to help secure business opportunities, jobs and prosperity for the many companies and people living and working in the north of Scotland. The Port of Cromarty Firth welcomes the news. This announcement comes on the back of recent success being enjoyed throughout the Cromarty Firth which is the result of a tremendous amount of hard work by the companies based here who are totally committed to the local area.
"When complete, the total investment over 5 years between Global Energy Group at Nigg Energy Park and the Port of Cromarty Firth in Invergordon will be in excess of £100 million. These significant investments allow the Port to attract new customers, win additional projects and secure contracts which will benefit local companies and local workers."
Related news
List of related news articles