Sea Lion partners get license extension from Falkland Islands gov't
The Falkland Islands government has agreed to extend the terms of several offshore oil and gas licenses operated by Premier Oil and Rockhopper Exploration, including the one containing the Sea Lion field.
Rockhopper said on Friday that the extensions were received following discussions between the company, Harbour Energy – the new name of the company created through the Premier Oil and Chrysaor merger – and the Falkland Islands Government.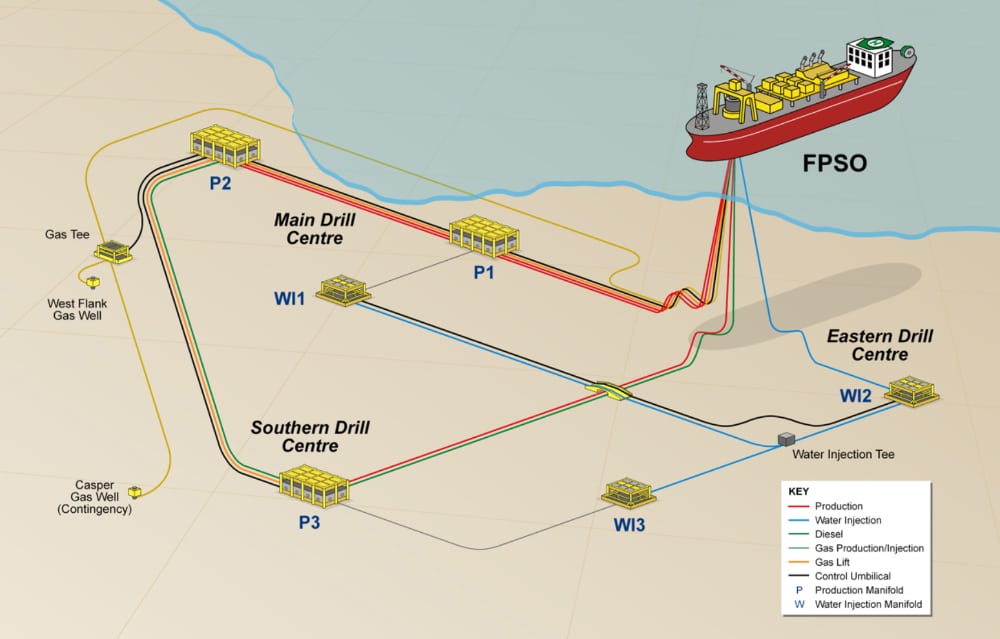 The company received an extension of each of the company's North Falkland Basin Petroleum Licences, including the Sea Lion discovery area, with no additional licence commitments.
According to Rockhopper, the licenses are now set to expire on 1 November 2022. The licenses were previously due to expire on 1 May 2021.
Samuel Moody, CEO of Rockhopper, said: "The company is grateful to the Falkland Islands Government for the extension of its North Falkland Basin license interests and continued support of the Sea Lion project.
"The proposed merger of Premier Oil and Chrysaor to create Harbour Energy brings a financially stronger operator to the project. This, combined with the proposed entry of Navitas Petroleum to Sea Lion, creates a solid operational and financial foundation giving the project the strongest possible chance of progressing".
To remind, Navitas Petroleum signed detailed heads of terms for a farm in of 30 per cent interest in the Sea Lion project in January 2020.
The companies reaffirmed their intention to convert the heads of terms into fully documented agreements in March last year, regardless of market uncertainties raging at the time over Covid-19 and commodity price weakness.
The following month, Rockhopper and Premier Oil agreed to extend the exclusivity period until the earlier of 31 December 2020, execution of the definitive transaction document targeted for late 2Q or 3Q 2020, or until a decision by Navitas not to proceed with the farm-in.
Near the end of 2020, Rockhopper and Premier Oil agreed to extend the exclusivity period again.
Namely, the extension was provided to give time for the proposed merger of Premier Oil and Chrysaor to complete and the new management of the combined entity to make a firm decision on the Sea Lion project. Navitas confirmed that it remained committed to the proposed farm-in and it now has time until 30 September 2021.