SEALNG: Adoption of LNG as Marine Fuel Set to Accelerate
With the countdown to January 1, 2020 well underway, signaling the impending entrance into force of the global sulphur cap, adoption of LNG as a marine fuel is set to accelerate, according to Peter Keller, Chairman of SEA/LNG Coalition.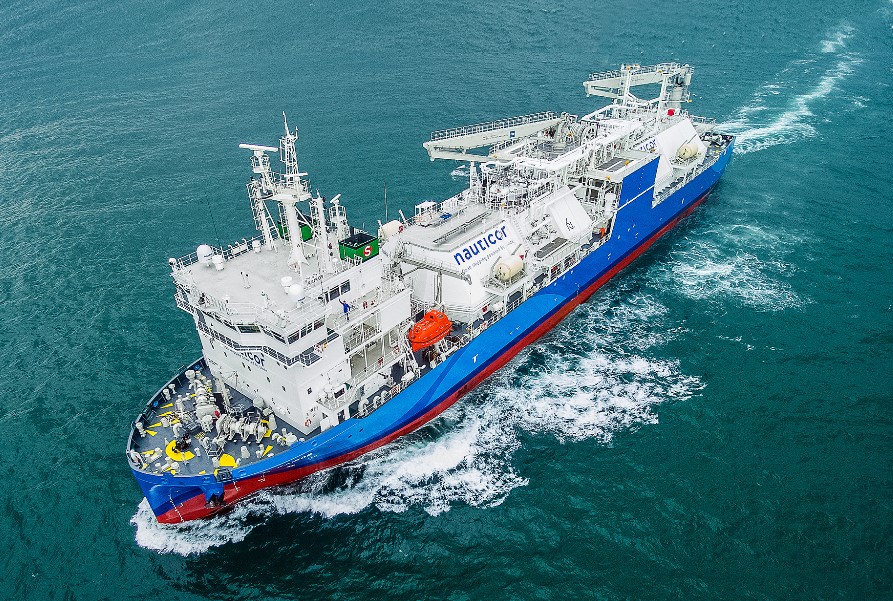 The organization has 36 members, representing the entire marine LNG value chain, and is advocating for the adoption of LNG as marine fuel.
Overall, the LNG-powered fleet has grown globally from 118 LNG-powered vessels in operation in 2017, to 143 LNG-powered vessels in operation – with a further 135 on order and 135 LNG-ready ships either in operation or on order in 2018, according to the data from DNV GL.
In addition to ever increasing pressure from the regulatory sector, greater interest in ordering LNG-powered ships has been spurred by expanded LNG bunkering infrastructure.
The global LNG bunkering network has grown from a selected few ports to encompass 24 out of the world's top 25 and all but one of the top ten bunker ports globally, Keller explained.
Furthermore, the global LNG bunkering fleet has been expanded from a single vessel operating at the beginning of 2017 to a total of nine. Based on SEA/LNG's estimates, 30 vessels are likely to be in operation within the next four to five years at key bunkering nodes in Asia, Europe, the Middle East, and North America.
During 2018, the world's largest LNG bunker vessel, the 7,500-cbm Kairos started operations in northwest Europe. It will be surpassed in the region next year by the 18,500-cbm LNG bunker vessel chartered by Total from Mitsui O.S.K. Lines to supply CMA-CGM's new fleet of 22,000 TEU container ships.
The vessel will be built by Hudong-Zhonghua Shipbuilding in China and it will be fitted with the Mark III membrane containment system provided by the French company GTT.
The bunker vessel will operate in Northern Europe and will be the first ever capable of supplying large quantities of LNG in one single bunkering operation, Total said earlier.
Bunkering ports
One of the key commercial barriers to liquefied natural gas (LNG) becoming the marine fuel of choice for the shipping industry has been the concern about its availability due to the lack of LNG bunkering infrastructure.
However, it appears that the chicken and egg situation, where the bunker suppliers were waiting for the market, while the market, on the other hand, was waiting for the infrastructure, has been overcome.
In Europe, port pioneers of LNG operations in the Baltic and North Sea have been joined by other public-private initiatives in the Mediterranean such as the Poseiden Med II project.
Co-funded by the European Union, the EUR 53 million project investigated the feasibility of LNG bunkering in six ports – Piraeus, Patras, Limassol, Heraklion, Venice, and Igoumenitsa – as well as using the Revithoussa LNG import terminal near Athens as an LNG hub for the region.
The success of this program led to the joint BlueHUBS programme between Greece and Cyprus. The EUR 20 million grant agreement signed in December by Public Gas Corporation of Greece SA (DEPA), and the European Union's Innovation and Networks Executive Agency (INEA), covers 30% of the cost of BlueHUBS, Keller added.
This includes two 3,000-cbm LNG bunker vessels, the first for the Port of Piraeus and a second for Limassol.
Limassol is also at the centre of the CYnergy project promoting a holistic approach towards the adoption of LNG in Cyprus.
These two EU supported Mediterranean LNG infrastructure projects were joined by a third in November when the European Commission 'Connecting Europe Facility' committed EUR 3 million of funding towards the EUR 14 million total investment in the LNGHIVE2 project based around the Spanish port of Valencia.
Furthermore, the Port of Rotterdam revealed plans to grant nine LNG bunkering licences.
SEALNG member Sumitomo has progressed plans to develop LNG bunkering infrastructure in Turkey, including an LNG bunker barge to operate out of the port of Istanbul.
LNG is now available at five Mediterranean ports in France and Spain, with development plans set to extend this to a further fifteen, including Marseilles from the middle of 2019. Dutch energy giant Shell is expected to start importing LNG to Gibraltar in the first quarter of 2019.
Moving east, ADNOC Logistics & Services and INPEX Corporation signed a framework agreement for an LNG bunkering partnership in the United Arab Emirates. This framework agreement includes the potential to jointly expand LNG bunkering activities to cover other regions including South East Asia.
Asian governments are also endorsing LNG as a marine fuel, with South Korea's government announcing plans worth KRW 2.8 trillion (USD 2.48 billion) last month to develop LNG bunkering facilities in the country.
Last summer, Japan's Ministry of Land, Infrastructure, Transport and Tourism (MLIT) announced its support of the country's first LNG bunker vessels to supply Ise Bay and Mikawa Bay near Nagoya port, close to Japan's key manufacturing centre and Tokyo Bay, Japan's centre for cruise passenger ships and container traffic, near Yokohama port, SEALNG added.
Singapore, the world's largest bunkering port, granted subsidies to build LNG bunkering vessels to its two licenced LNG bunker suppliers. Both the Japanese and Singapore developments involve SEALNG members.
Last autumn, Chinese gas distributor ENN Energy ordered an 8,500-cbm LNG bunker vessel to operate from its Zhoushan terminal, close to Ningbao in China. As informed, this bunker vessel is scheduled for delivery next year.
Finally, the U.S. Gulf and East Coast including the ports of Jacksonville and Fourchon have been at the forefront of the LNG bunkering initiative, and very soon they will be joined by the Port of Tacoma.
Namely, Puget Sound Energy is building an LNG facility in the port which is expected to provide transportation companies, including TOTE Maritime Alaska vessels, with a cleaner fuel alternative.