Seadrill agrees debt payment suspension with creditors
Offshore drilling contractor Seadrill has entered into an agreement with some of its lenders for the suspension of debt payments while the company is working on restructuring its debt.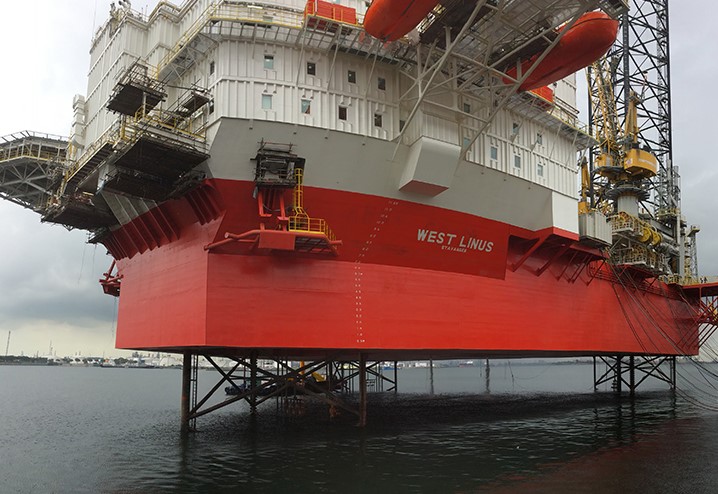 Since the end of 2019, Seadrill has been working with its senior creditors to provide an interim solution to the high cash outflow for debt service prior to undertaking a more comprehensive restructuring.
In an update on Tuesday, Seadrill said it has entered into forbearance agreements with certain creditors in respect of the group's senior secured credit facility agreements, senior secured notes, and guarantee facility agreement.
Under the forbearance agreements, the consenting creditors have agreed not to exercise any voting rights to, or otherwise take actions, in respect of certain events of default that may arise under the senior secured credit facility agreements, senior notes and guarantee facility agreement as a result of the group not making certain interest payments falling due in September 2020 under the group's senior secured credit agreements until and including the earlier of 29 September 2020 and any termination of the forbearance agreements.
Seadrill noted that forbearance has not yet been agreed with respect to termination events that may arise under the company's leasing agreements in respect of the West Hercules, West Linus, and West Taurus rigs.
Without a forbearance in respect of these leasing agreements, a non-payment of interest under the agreements covered by the forbearance agreements that have been agreed could result in enforcement of a cross-default under such leasing agreements.
The purpose of the forbearance agreements is to allow the company and its stakeholders more time to negotiate on the head terms of a comprehensive restructuring of its balance sheet. Such restructuring may involve the use of a court-supervised process.
The company added it continues to evaluate capital structure proposals from its financial stakeholders; whilst no agreement has been reached at this point it is expected that potential solutions will lead to significant equitization of debt which is likely to result in minimal or no recovery for current shareholders.
It is also worth reminding that Seadrill in June said it was an appropriate time to rationalize its listing arrangements. As a consequence, Seadrill moved to delist from NYSE and focus upon the Oslo Stock Exchange going forward.
In recent company news, Seadrill decided to buy out Mermaid Maritime from the offshore drilling joint venture Asia Offshore Drilling (AOD) for a price of $31 million. AOD owns and operates three jack-up drilling rigs.