Seadrill Partners reveals new name as Equinor hires Vela drillship
An offshore drilling contractor previously known as Seadrill Partners has secured a contract with Equinor for the Vela drillship for operations in the U.S. Gulf of Mexico and revealed a new name for the company following its exit from bankruptcy.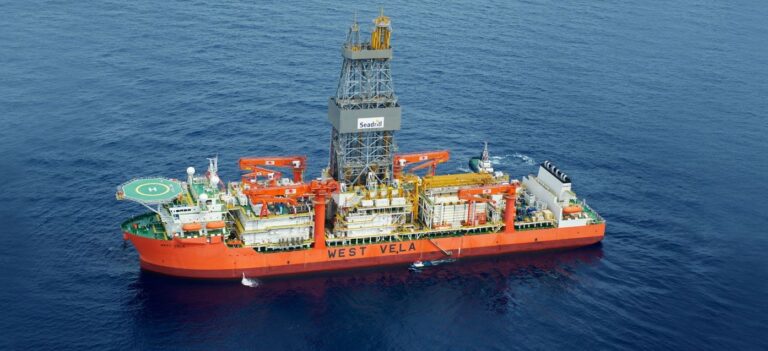 Aquadrill, formerly known as Seadrill Partners, said in a statement on Thursday that it had secured a one-well contract with Equinor for the Vela drillship.
Aquadrill added that the rig would be managed and operated by Seadrill Limited. The total contract value for the firm portion of the contract is expected to be $55 million.
The contract is expected to start in October 2021 and run until April 2022.
The Vela drillship is a 6th generation deepwater rig with operational history in the U.S. Gulf of Mexico. It is of a SAMSUNG 12,000 design built in 2013 by Samsung Heavy Industries in South Korea. Seadrill's latest fleet status report shows that the drillship previously worked for BP, also in the Gulf of Mexico, until May 2021.
According to information on its website, Seadrill Limited owns 34 drilling rigs and manages 11 rigs on behalf of SeaMex, Northern Ocean, Sonadrill, and Aquadrill Offshore. Offshore Energy has reached out to Seadrill seeking further details regarding its connection with Aquadrill. A spokesperson for Seadrill told us that Aquadrill is Seadrill Partners' new name.
Seadrill Limited is currently under the Chapter 11 bankruptcy process, which started back in February 2021.
On the other hand, Seadrill Partners, which was an asset-holding unit of Seadrill Limited, emerged from bankruptcy in May 2021 after filing for it in December 2020.
As part of the plan, new management services agreements were entered into for the management of the company's offshore drilling units and a transition services agreement was agreed to with Seadrill Partners' prior manager.