Seadrill Partners sheds $2.8bn debt, emerges from Chapter 11
Offshore drilling contractor Seadrill Partners has emerged from bankruptcy after successfully completing its reorganization under its Chapter 11 plan.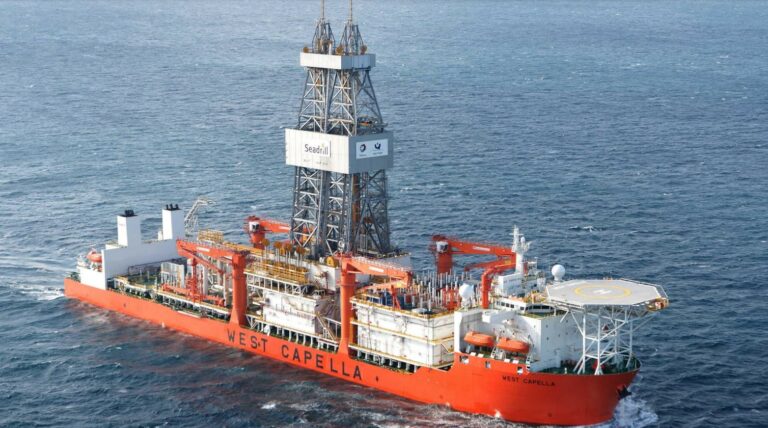 Seadrill Partners said on Tuesday that all conditions precedent to the restructuring contemplated by the plan had been satisfied or otherwise waived.
The plan has equitized approximately $2.8 billion in funded debt obligations, leaving the company debt-free on emergence.
As part of the plan, new management services agreements were entered into for the management of the company's offshore drilling units and a transition services agreement was agreed to with Seadrill Partners' prior manager.
All potential claims against the company alleged by related parties, secured and unsecured creditors have also been resolved.
"The plan leaves the company well-positioned to secure drilling contracts and invest in its high specification ultra-deepwater, harsh environment and tender rig fleet going forward", Seadrill Partners said.
It is worth noting that existing equity interests in the company will be cancelled, released, and extinguished and will be of no further force or effect. Seadrill Partners will issue 20 million shares of new common stock, which will be allocated following the provisions of the plan.
The company will allocate 31.8 per cent of the new common stock to holders of super senior term loan claims and certain of its Chapter 11 debtor-affiliates while the remaining 68.2 per cent will be given to holders of TLB secured claims and its certain debtor-affiliates.
Seadrill Partners also opted for a new board of directors which consists of Steven L. Newman – the chief executive officer, Alan S. Bigman, John Bishop, Daniel C. Herz, and N. John Lancaster, Jr.
To remind, Seadrill Partners filed voluntary petitions under Chapter 11 back in December 2020. In March 2021, a U.S. bankruptcy court allowed Vantage Drilling to manage four deepwater floating rigs for Seadrill Partners.
These include the drillships the West Polaris and the West Capella, and the semi-submersibles the West Leo and the West Sirius.
And earlier this month Seadrill Partners was able to secure a contract for the West Capella drillship in Malaysia worth approximately $43 million.
As for the company itself, it is set up as an asset-holding unit and owns four drillships, four semi-submersible rigs, and three so-called tender rigs. The rigs, apart from the four operated by Vantage, are operated by Seadrill Ltd.
Seadrill Ltd, which owns 35 per cent of Seadrill Partners, is also currently in Chapter 11 and is hoping to exit bankruptcy soon. It recently asked creditors to write off just over $4.8 billion of debt in exchange for a 99 per cent stake in the reorganized company.
Business-wise, Seadrill Ltd did well in the first quarter as it was able to win $400 million in new deals bringing the company's total backlog to $2.1 billion.