Seadrill to offload stake in Bermuda-based firm
Offshore drilling contractor Seadrill has decided to sell its interests in Paratus Energy Services Limited – formerly Seadrill New Finance Limited – to three existing shareholders of the Bermuda-based player, which acts as the holding company of a group of energy services companies, owning and operating semi-submersible rigs, deepwater drillships, and jack-ups.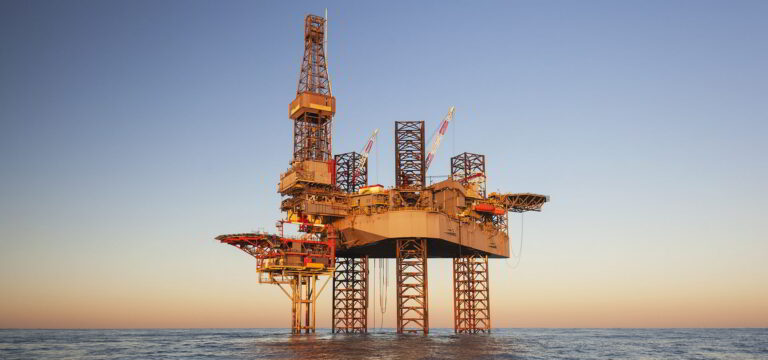 Seadrill disclosed on Friday that it had entered into binding share purchase agreements (SPAs) to sell its entire 35 per cent stake in Paratus through which investments in SeaMex Group, Seabras Sapura and Archer are held. In addition, the firm revealed that it would sell "certain other interests" as well.
The operations of SeaMex, an offshore driller with a fleet of five high-specification jack-up rigs currently operating under contract in Mexico, are managed by Seadrill in line with a management services agreement. On the other hand, Seabras Sapura, a subsea services company with a fleet of six pipe-laying supply vessels operating under contract in Brazil, is a 50/50 joint venture between Paratus and Sapura Energy.
In addition, Paratus owes debt and equity interests in Archer, an oil services company listed on the Oslo Stock Exchange. This includes a 15.5 per cent ownership interest as well as a $16 million convertible note.
The offshore drilling contractor explains that the completion of this sale, anticipated to occur within the fourth quarter of 2022 or early 2023, is subject to customary closing conditions, including approval of competition authorities in relevant jurisdictions.
In a separate statement, Paratus confirmed that its existing shareholders – Hemen Investments, Lodbrok Capital LLP, and Melqart Asset Management (UK) – had entered into agreements with Seadrill to acquire all of the latter's ownership interests in Paratus. Upon completion, Hemen is expected to have economic ownership of Paratus of approximately 32 per cent, Lodbrok of around 20 per cent and Melqart of about 14 per cent.
James LaChance, Chairman of the Board of Directors of Paratus, remarked: "The acquiring shareholders have been long-standing investors in Paratus and we are thrilled about them demonstrating their support for the company as it continues to establish itself as a leading independent energy services provider. We believe that the transaction signifies the acquiring shareholders' confidence in our ability to identify opportunities through our unique mix of assets."
Furthermore, Paratus' five premium jack-ups in SeaMex are fully contracted with Pemex while Seabras' six pipe-laying vessels are fully contracted with Petrobras. These jack-ups and pipe-laying vessels have served NOCs for years, resulting in "historically strong earnings" for Paratus.
"In light of the current oil pricing environment and improving market demand, the company is optimistic that the units will maintain a strong market position for years to come. With the strength of our backlog position, maturity runway through 2026, and positive momentum in market day rates, we believe Paratus is well positioned to benefit from current industry tailwinds," concluded LaChance.
Paratus' board of directors intends to continue pursuing opportunities to "maximise value for its stakeholders, including but not limited to the exploration of refinancings, divestments, bolt-on acquisitions, strategic consolidations and potential public and private offerings."
When it comes to Seadrill's other recent activities, it is worth noting that the offshore drilling contractor completed a few days ago the sale of seven jack-up rigs to ADES in Saudi Arabia.
Thanks to this sale, ADES now owns AOD I, AOD II, AOD III, West Callisto, West Ariel, West Cressida, and West Leda rigs.