Seajacks stays on Akita Noshiro offshore wind farm
Seajacks Japan LLC has been awarded a contract with Kajima Corporation to transport and install the wind turbines at the Akita Port and Noshiro Port offshore wind farms in Japanese waters.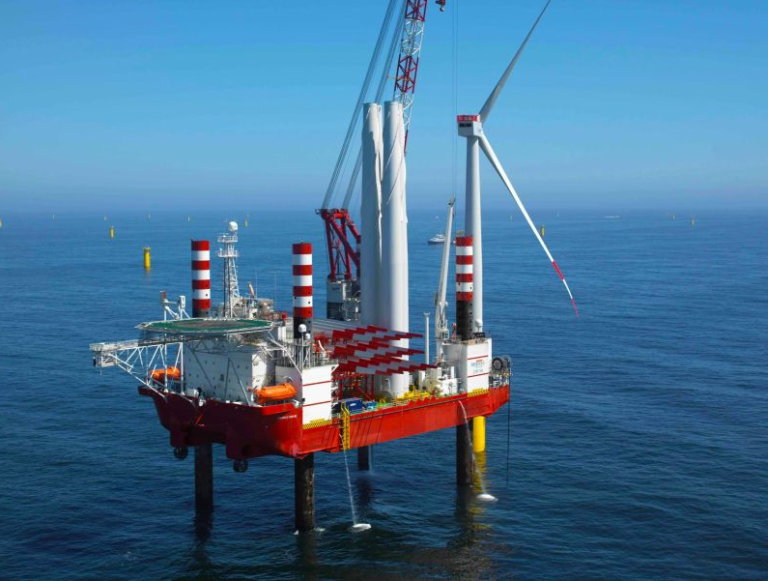 Seajacks Japan, a wholly-owned subsidiary of the UK-based Seajacks International, will in total transport and install 33 MHI Vestas V117 – 4.2 MW wind turbine generators across the two sites.
The installation is scheduled to commence in 2022, where Seajacks Zaratan will continue to be utilised on the project following the foundation installation campaign in the previous year.
The Akita Noshiro will be the first commercial-size fixed bottom wind farm in Japan and a second for Seajacks Zaratan in Asia following on from the Formosa 1 phase 2 project in Taiwan.
"We are very pleased to have been awarded our first turbine installation contract in Japan and excited to extend our involvement in this ground-breaking project," Sebastian Brooke, Seajacks COO, said.
"This award amplifies our commitment to the region and Japan specifically. We have been and will continue to work closely with local authorities and bodies to ensure the successful execution of this project. We are looking forward to further engaging with local stakeholders as this project develops. Seajacks Zaratan is a proven vessel in this region and brings a wealth of installation experience to the project. Building on our strong track record and reputation we are committed to making this project a success."
The Akita Noshiro project is being developed by a consortium led by Marubeni which also includes Obayashi Corporation, Tohoku Sustainable & Renewable Energy, Cosmo Eco Power, The Kansai Electric Power, Chubu Electric Power, The Akita Bank, Ohmori, Sawakigumi Corporation, Kyowa Oil, Katokensetsu, Kanpu, and Sankyo.
Kajima Corporation is the project's EPCI contractor. The two wind farms are scheduled to be operational in 2022.