SeaMade offshore wind farm begins countdown to completion
The SeaMade offshore wind farm is nearing completion with only three wind turbines left to be installed.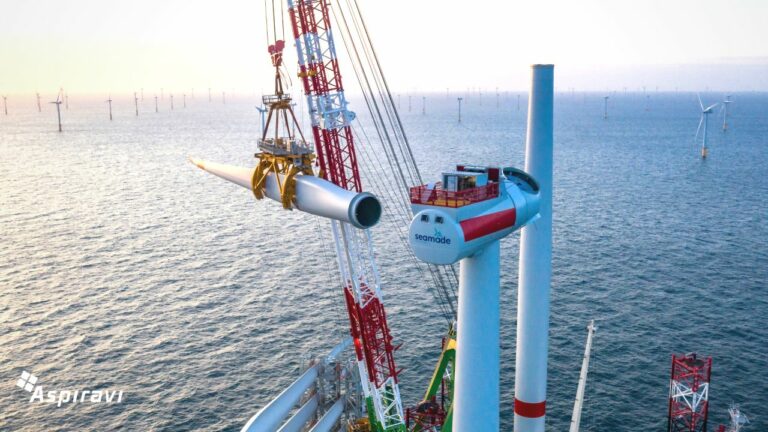 Located 50 kilometres off the Belgian coast in the North Sea, the offshore wind farm will comprise 58 Siemens Gamesa 8.4 MW turbines, 55 of which are now in place. This is according to social media posts from Aspiravi, one of the project owners, which also said 52 of the installed wind turbines were producing power.
DEME Group's jack-up vessel Apollo installed the first wind turbine at the project site in mid-June. The following month, SeaMade produced first power.
Full commissioning of the 487 MW wind farm, which is a combination of the 235 MW Mermaid and the 252 MW Seastar projects, is expected by the end of the year.
Seamade NV, a joint venture between Otary (70%), Electrabel (17.5%), and Eneco Wind Belgium SA (12.5%), is the project developer.