Sembcorp Marine clarifies its scope of work for Johan Castberg project
Singapore-based offshore builder Sembcorp Marine has provided clarifications regarding its scope of work for the Johan Castberg Floating, Production, Storage and Offloading (FPSO) vessel.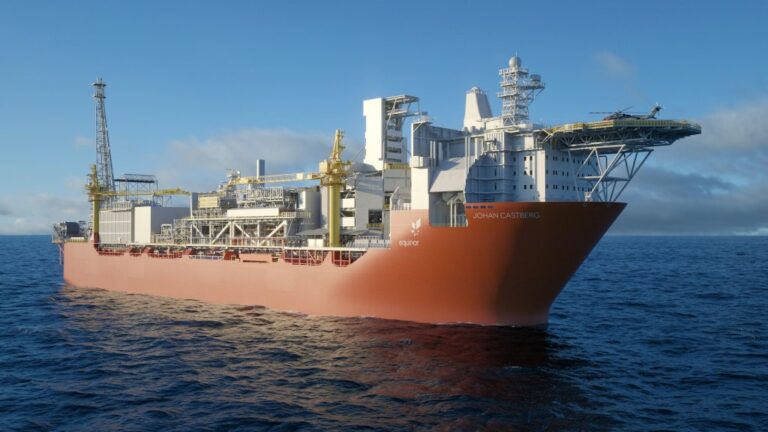 Located in the Barents Sea, the Johan Castberg field lies 240 kilometres northwest of Hammerfest and it will be developed with a 200-metre-long FPSO. This will include additional subsea solutions along with 18 horizontal production wells and 12 injection wells. The Equinor-operated field's proven volumes are estimated between 400 and 650 million barrels of oil.
Earlier this month, it was reported that Equinor experienced further delays and cost overruns for the project due to the impact of the Covid-19 pandemic on the construction of the FPSO. Sembcorp Marine decided to address various media reports on the Johan Castberg hull project on Sunday and provide clarifications regarding its involvement.
The company outlines that its scope of work for the Johan Castberg FPSO vessel includes the hull and living quarters construction along with the installation of the turret supplied by Equinor. Sembcorp Marine has categorically denied any involvement in the construction of the topside modules, module integration and final completion.
The firm confirms these are not part of its scope of work, stressing that Equinor always intended for these to be performed in Norway. Sembcorp Marine explained that the work on the hull and the living quarters was in an advanced stage when the COVID-19 pandemic occurred. As the pandemic led to several work restrictions, this caused project delays.
Variations and additions to the scope of work during the hull construction required additional time to complete, however, the firm claims the remaining scope of work is small. Sembcorp Marine says that the Johan Castberg hull and living quarters are largely completed, explaining that Equinor asked for the remaining scope of work to be planned around the available transportation window for the towing operations to Norway.
The company adds that adjustments are covered in the terms of the contract, thus, both companies are currently finalising these arrangements. The start-up of the Johan Castberg project is now scheduled for the fourth quarter of 2024.