Sembcorp Marine to prepare Teekay's FPSO for Cheviot field
Singapore's Sembcorp Marine has signed an agreement with Teekay Offshore Partners for engineering, procurement and construction works related to the modification, repair and life extension of the Petrojarl Varg FPSO.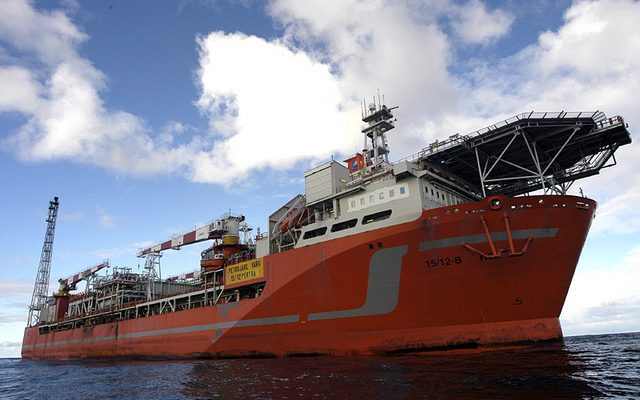 The agreement was made between Sembcorp's wholly-owned subsidiary Sembcorp Marine Rigs & Floater and Teekay's subsidiary, Varg L.L.C.
Sembcorp Marine said on Monday that the work scope includes detailed engineering, fabrication, installation and integration of the topside process skid; overhauling of existing internal turret and power generation; and repair and life extension of the vessel's hull, tanks and various systems onboard.
The work is scheduled for completion in July 2020 and, once finalized, the contract is estimated to be worth $166 million.
The Petrojarl Varg FPSO will be operated by Alpha Petroleum Resources for deployment at the Cheviot field development and the Peel satellite accumulation, both of which are located within the UK Continental Shelf Blocks 2/10B, 2/15A and 3/11B in the UK North Sea.
Alpha Petroleum last week entered into agreements with Teekay Offshore for the Petrojarl Varg FPSO unit to be deployed to the Cheviot oil field. The agreement called for Cheviot-specific process modifications to be made to the FPSO unit, ensuring that it could safely operate for the maximum 10-year term of the contract while maximizing production.
Petrojarl Varg is a ship-shaped, turret moored, FPSO delivered in 1998. The FPSO has a storage capacity of 470,000 bbls and accommodation for 77 persons. The Teekay Petrojarl Varg has been laid up since Repsol decided to stop production at the Varg field in Norway in 2016.
The effectiveness of the between Sembcopr Marine and Alpha Petroleum agreement remains subject to Alpha Petroleum Resources satisfying certain conditions precedent, including Alpha Petroleum Resources finalizing its debt facilities with a consortium of lenders and the approval by relevant authorities of Alpha Petroleum Resources' final field development plan for the Cheviot field.
Alpha Petroleum is targeting first oil production in 2Q 2021, at an expected rate of at least 30,000 barrels per day.
The Cheviot development program will consist of a minimum of 18 wells: 13 production wells, two water injection wells and two gas injection wells. It also includes one production well established in the satellite Peel oil reservoir.
Related news
List of related news articles